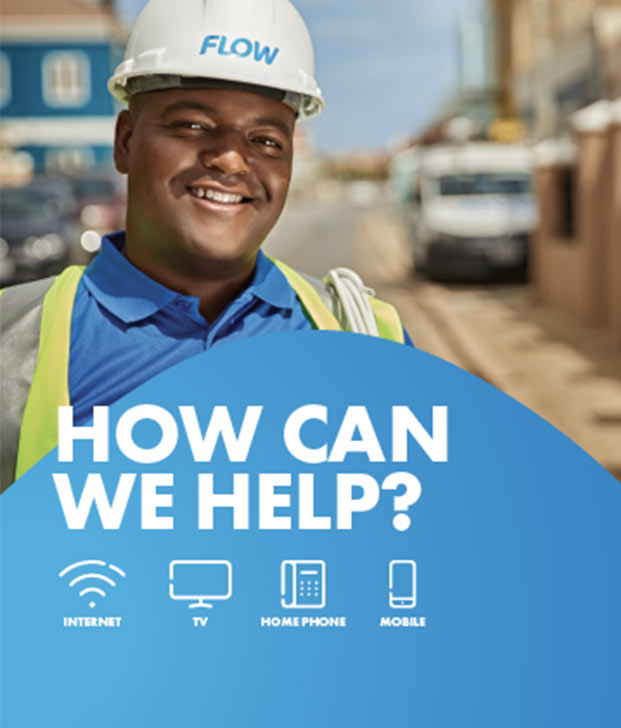 The 9 Best 5G Phones
5G is now available in many countries, with carriers offering 5G as a faster, stronger, and better connection. But to get on board, you will need a 5G phone. The good news is that most new phone releases these days are compatible with 5G, so if you want to get a new phone and are interested in taking advantage of the fastest connection yet, it shouldn't be too hard to find a new phone that you like.
Phones That Support 5G
Nearly all the best 5G phones these days come with 5G compatibility, including the latest handsets from Apple and Samsung. However, it's not just the options on offer that makes now a good time to consider upgrading to a 5G-ready device. 5G networks are expanding further, and new C-Band 5G networks are bringing the super-fast speeds to even more users.

The best 5G phones offer a lot more than just quick downloads, too. The best models on the market right now come with huge displays, excellent battery life, and amazing cameras. And, as 5G compatibility is becoming the standard for midrange and even some budget handsets too, the best part is that you don't have to go out and buy the most expensive smartphone available to enjoy using 5G connectivity.
What are the Best 5G Mobile Phones?
The iPhone 13 Pro Max is widely considered to be the best 5G-ready phone available right now. With a huge battery that offers a longer battery life than ever before, this super-sized iPhone offers a wide range of benefits including better 5G support compared to the iPhone 12 models and a display that refreshes even faster. If you are looking for a good 5G phone, any new iPhone model would be a good choice, as all four of the latest handsets support different 5G networks. But if you prefer Android rather than iOS devices, Samsung's new Galaxy S22 Ultra is leading the way for the latest trio of flagship phones from this top manufacturer. The Google Pixel 5 or Google Pixel 6 are both ideal choices if you want a 5G ready phone with excellent camera features and reasonable prices.
New 5G Phone Handsets to Consider
iPhone 13 Pro Max
With an excellent battery life, brighter display, superior performance, and fast refresh rate, the iPhone 13 Max is currently the best 5G phone on the market. As good as the iPhone 12 was, the iPhone 13 Pro Max seriously improves upon it in many different key ways, especially ones that are important to 5G. This handset offers extensive 5G support, and a bigger battery, meaning that it lasts longer on one charge, with the help of an efficient A15 Bionic chipset that means it can hold its power for longer, even with a dynamically adjusting display.
Samsung Galaxy S22 Ultra – Best 5G Android Phone
With a super bright display, extensive support for 5G, and a camera that offers excellent low light performance, there are plenty of reasons to consider buying Samsung's latest Galaxy S model. If you prefer using an Android device, this is the best 5G phone on offer. It has a huge 6.8 inch screen with a super-fast refresh rate that has undergone refinements since the previous model. It has a brighter screen that is easy to see even if you're using the phone in direct sunlight. While the battery life might not be quite as good as the S21 Ultra was, Samsung has improved on various key areas such as the camera with their latest flagship device.
iPhone 13
While the iPhone 13 Pro Max might be the best 5G compatible option out there, if you want a more budget-friendly option, the iPhone 13 might be for you. The battery on this model has been significantly improved, and the display is brighter. It offers extensive 5G support, a bigger battery, and other improvements. The base model features double the storage amount than what Apple used to provide, at 128GB.
Google Pixel 5a – Affordable 5G Phone
Another budget-friendly option compared to others, the Google Pixel 5a offers an amazing display for the price, IP67 water resistance, and an excellent camera with a wide and ultrawide angle lens. 5G phones have fallen in price recently so although it won't be hard to find a cheaper option than the Pixel 5a, it might be worth spending the extra if you are interested in getting a 5G phone with one of the best cameras. Unlike its predecessors, it has two rear cameras, which provides added flexibility and can get some excellent photos when combined with the computational photography strengths from Google.
iPhone 13 Mini
If you are looking for a compact 5G phone that's easy to fit in your pocket, the iPhone 13 mini might be an ideal choice for you. Unlike most of the best 5G ready phones that are often rather large, this has a "/how-connect-tv-broadband">screen size of just over five inches and weighs less than five ounces. However, don't let the small size put you off since it packs more than enough support for 5G to work with bands on all major phone carriers. The battery size has been increased since the iPhone 12 mini, meaning that this handset will last longer on a charge.
iPhone 13 Pro
With an excellent battery life, bright display, fast refresh rate, and extensive support for 5G, the iPhone 13 Pro is an ideal choice for people who want to get all the best features from Apple's latest handset line-up but don't want to pay the high price for the Pro Max or prefer a smaller handset. This year, there isn't a lot of difference between the Pro and the Pro Max models, so getting the Pro means that you can get all the top features in a smaller handset that costs less. Apple has upgraded the battery and the AT15 Bionic chipset makes it more efficient than ever.
Samsung Galaxy S22 Plus
With a powerful performance, gorgeous bright display, and faster 45W charging, this could be the ideal 5G handset for you if you want a flagship phone from Samsung without the high price tag of the S22 Ultra. It has a large screen and a bright display and runs on a Snapdragon Gen 1 chipset like the Ultra. While the camera on this model is not quite as advanced in comparison, Samsung has made some key improvements to the main lens and the zoom feature.
OnePlus 9 Pro
With a stunning 120Hz display, great performance, and some of the fastest wired and wireless charging, the OnePlus 9 Pro is another contender to consider. It has two features that tend to drain the battery quickly – 5G connectivity and a faster refresh rate, however, this doesn't seem to hinder the battery power on this handset as much as you would expect it to. It also sets the standard for fast charging, whether you are charging wirelessly or with a wired connection.
Samsung Galaxy A32 5G – Cheapest 5G Smartphone
With a great battery life and a 90Hz refresh rate at an amazing price of less than $300, the Galaxy A32 5G is an ideal option for anybody who wants to get 5G connectivity on a budget. It has two main cameras that work quite well considering the price. Although it's quite a basic phone, it has all the main features you need and is definitely the cheapest way to get 5G.
How to Choose the Best 5G Mobile Phone for You
When searching for your next 5G phone, you will need to take a few things into consideration. Firstly, think about the wireless carrier you will be using since carriers are taking different approaches to how they are rolling out 5G. Aside from this, the factors you should consider when choosing a 5G phone are pretty much the same as when purchasing any handset. Consider what is most important to you in terms of specs and features such as the processor, screen size, and camera. The battery life of the handset is especially important if you want to get 5G. This is because being connected to 5G can use up some serious battery power, so you will want a handset that can easily handle these additional demands on the battery.
Finding the Best Cheap 5G Phone
Of course, the price remains an important factor to consider, and the good news is that lower cost 5G phones are now rolling out, making it easier to get your hands on one. Along with this, as newer 5G handsets are released, older models like the iPhone 12 are dropping in price, making it possible to get a 5G phone without the need to buy the latest handset release. Refurbished 5G ready phones are also more readily available for those who want to keep costs low by purchasing a used handset.

If you want to take advantage of super-fast speeds and a great performance, these are some of the best 5G phones to consider today.