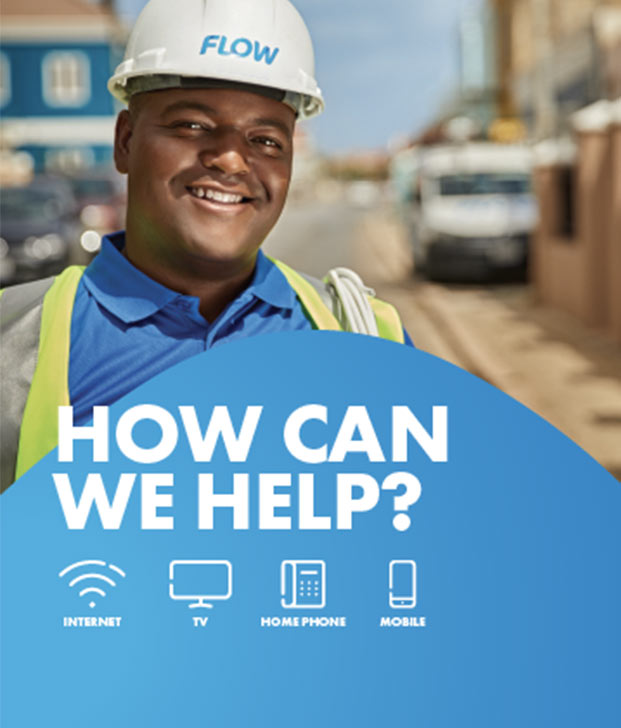 Android Market and Features
If you're looking for a new Android phone to buy, then one of the main questions that you might have is which brand you should choose. Unlike Apple's iOS, which is only available on its own iPhones, Android is an operating system that is available on various different smartphone brands. Some brands, like Google itself, use the stock version of Android, while many of the others have modified it slightly to fit in with their own branding. It's clear to see that if you are in the market for a new Android phone, you have a huge amount of choice available.
There are lots of long-standing brands to choose from and quite a few new, up-and-coming brands as well that are gaining popularity. The beauty of Android phones is that there really is something for everybody, whether you are looking for a handset that offers everything you need on a budget or want to splash out on one of the latest flagship devices with all the best, most modern features.
Samsung
When you think of Android handsets, Samsung might be the first option to come to mind. This brand has long been the king of Android handsets and has been Apple's biggest rival in the world of smartphones for many years. While there are plenty of challengers in the market, Samsung continues to come out on top as the best of the best when it comes to Android phones, with models like the Galaxy Note 9 winning awards.
The latest Samsung S22 Ultra is the biggest and best flagship for the brand at the moment, offering unrivalled performance, stunning camera capabilities, fast charging, and more. But the flagships' are the only option when it comes to Samsung – the brand is well-known for its' mid- and budget-range smartphones, many of which are 5G ready and offer many of the best features giving you a lot for your money. Foldable displays are available, or if you miss the old days of the flip phone, Samsung has come out with the modern version of those as well – there really is something for everybody.
Huawei Phones
Huawei has boomed in the last few years and quickly made it to almost the top spot in the Android market. The flagship range from this brand continues to pull out all the stops, giving Samsung a serious contender to compete with. There's also the Honor range, which offers budget flagships and mid-range value phones along with accessories, gaming devices, and more.
Huawei doesn't just offer smartphones; they're also one of the main manufacturers of wearables offering smartwatches and fitness trackers that boast excellent performance at a reasonable price. However, the brand does not have a presence in the US, which holds them back in comparison with Samsung. The Huawei Mate 20 Pro hasn't quite been able to beat the Samsung Galaxy Note 9, but it's clear to see just how much massive growth this brand is doing, even outside of the United States.
OnePlus
One of the newer Android phone brands on the market, OnePlus has been growing steadily over the past few years and really started to grab attention in 2018. The OnePlus 6 started out as one of the best phones available that year, and the brand has only been building momentum since with further releases that pull out all the stops every time. While the OnePlus 6T divided opinions with its slightly slow fingerprint sensor and the fact that it didn't have a 3.5mm headphone jack – one of the main reasons why Android users don't venture over to Apple these days – the release of the 6T McLaren bought back some favor with premium features at a decent price. Prices are on an upward trend and there are strong, growing partnerships with OnePlus in the US that only show more promise for the future of this brand.
Google
Google has started releasing Android phones over the past few years, with the desirable Pixel range offering a lot of features for the money. Known for great software – you get stock Android, after all – and the excellent camera features, Google's Pixel range quickly become a huge rival to the iPhone with premium features available at a wallet-friendly price.
Xiaomi
A brand that ventured straight into emerging markets, Xiaomi is massive in China and India, although it's not quite as well-known in the US. Known as the Apple of China, Xiaomi offers a huge range of smartphones that are packed with features, well-designed, and durable at a much lower price point. Despite the small presence in the US, the brand is growing steadily in Europe. Smartphones aren't all that they offer, either – wearables, laptops, tablets, and smart home devices have all been released by the brand, although getting your hands on them might be tricky depending on where you are located.
LG
While LG smartphones might not be as huge as they once were, they definitely still make it to the list of the top players in the Android market. Over the past few years, flagship releases like the G7 have been adequate, but nothing to write home about, leaving LG struggling against the likes of Samsung, OnePlus, and Huawei. Slow software updates, which has always been an issue with LG, are unlikely to be rectified any time soon. While LG produces some decent phones, it's probably better known for its other electronic devices.
Sony
Once a big deal in the market with the Xperia range, SONY is still a major player when it comes to the Android market, although it's been overtaken quite a bit by other brands. SONY's smartphones have always been known for their excellent camera capabilities, although in the last few years, their releases haven't quite gone to plan, with users complaining about camera features that just don't quite live up to the hype.
Nokia
While Nokia might have been one of the first brands to make cell phones popular, it has struggled to hold its own in the smartphone market. After a few years of failed Windows phones, Nokia has jumped ship into the Android market in the past few years and produces some quality budget phones. The Nokia 8 Sirocco was an attempt at a premium flagship, but this didn't go down too well, with users finding it overpriced, with lots of issues.
Asus
Asus might be better known for laptops and PCs, but they do have an Android smartphone range on offer, which is designed with gamers in mind. If you like playing mobile games, the Asus Zenfone handsets might be a worthwhile option to consider, with high processing speeds, generous RAM, and a wide screen at an affordable price.
Looking at the Latest Huawei Galaxy Phone? Reasons Android Phones Come Out on Top
If you are in the market for a new phone, then Android phones certainly offer a lot of choice. While the Apple iPhone is a safe bet for many people, and there are lots of reasons why some users might prefer them, including the simple operating system and user interface, quick and timely updates, and great sync capabilities with other Apple devices, some users find them too restricting, and that Android provides them with the freedom that they are craving.
If you are considering investing in a new smartphone but aren't sure whether Apple's iPhone or an Android smartphone from one of the brands above is a better choice for you, here are some reasons why people choose Android.
Affordability
There is no denying that Apple's range is expensive unless you are OK with buying second-hand or don't mind getting a refurbished handset that was released years ago. But even then, you could be getting more for your money if you go with Android instead. With more brands to choose from including budget-friendly options like Xiaomi or the mid- and budget-ranges from brands like Huawei and Samsung, you can get a brand new, freshly released Android smartphone at the same price you'd pay for an older used Apple handset, which just makes more sense if you're not super-loyal to any given company.
Features
While Apple's iPhones do have a lot of amazing features these days, particularly when it comes to the camera, focus settings, and compatibility with other devices, any Android user will tell you that some Android brands have offered the same features for years. For example, Face ID has been a thing on Samsung phones for longer than it has with Apple, and the top Android brands are more likely to give you a choice of either using facial, retina, or fingerprint unlocking rather than limiting you to one or the other. Some features of Android phones, like split-screen multitasking, are not even available on the iPhone yet, so it's worth doing your research into the brands you like to see if you're going to be able to get more features from one or the other and pick the one that meets your needs best.
Customization
While some people like the simple and easy to use interface of the iPhone, others find it quite restricting. If you want to be able to do some crazy things to the look and feel of your smartphone like changing the font, utilizing loads of widgets, and changing up the app icons then an Android is likely to be a better choice for you. While Apple has gotten better in recent years when it comes to customization options, these are still quite limited, and won't give you the same level of freedom as you'd get with an Android device.
Third-Party Apps
While there are always some security concerns to be aware of whenever you are downloading third-party apps to your phone, if you want the freedom to download pretty much anything you like, then Android is a better choice than Apple. This is because Apple's handsets are designed to be more secure, but in doing this, they often make it harder for users to get the apps they want. It's easier to develop and launch an app for Android, so they are often released first, giving Android users first access while Apple users have to wait for the app to pass stringent tests. If you're happy with taking the extra security risks or are clued up on mobile security and know how to download third party apps safely, then it might simply not be worth the wait.
What are the Biggest Android Flagships Right Now?
One of the good things about Android is that because it is used by so many different brands, each year you have a wide range of flagships to choose from. Unless you're really loyal to one company, there's nothing to stop you from jumping from Samsung to OnePlus, to Huawei, and to Xiaomi and back again while still having the same great operating system on your handset. Each year, brands that make Android smartphones release flagship devices giving you the best of the best to choose from, and the chance to compare features and more to determine the best one for you. In 2022, the Android flagship phones that are currently available are:
Samsung Galaxy S22 Ultra
One of, if not the best Android flagship currently on the market, this handset combines all the best features of the Galaxy S Ultra and a Galaxy Note Ultra to give you the best of the best features. It's combined all of the cutting-edge technologies that Samsung offers and packaged them up into one fantastic device. It's got one of the best OLED screens on the market with excellent resolution, a super-high refresh rate, and support for the S Pen, which comes integrated with the phone. It has excellent battery life, stunningly clear and loud speakers, and the latest in fingerprint recognition technology. The cameras are some of the best on a smartphone yet, with a quad setup giving you two telephoto lenses with zoom capabilities of up to 10x.
Latest Huawei Phone – Huawei P30 Pro
While Huawei hasn't released any new flagships for a while, the P30 Pro is still widely considered to be one of the best Android smartphones on the market, and definitely the best phone that you can get from Huawei right now. With an eye-catching design and a full HD display, this phone boasts a large 6.47 inch screen size and comes with storage options of 128GB, 256GB, or 512GB to suit your preferences. When it comes to photography, this phone is one of the best with an amazing 5x and 10x zoom plus a fantastic digital 50x zoom for taking photos of objects far away. The battery life is excellent, and you can expect it to easily last a full day of moderate use. A true flagship smartphone, the P30 Pro made waves when it was released in 2019 and is still setting the standard for smartphones today.
Samsung Galaxy Z Fold3 5G
If you're sick of seeing the same old smartphone design changed slightly and repackaged in different branding, then this flagship smartphone from Samsung's Z fold range will be the breath of fresh air that you need. A smartphone that you can literally fold away when you are done with it, it has an innovative form, S Pen support, and unique usability potential. Made up of two amazing AMOLED screens with 120Hz refresh rates, this phone also boasts outstanding speaker quality and a solid all-round front and rear camera system. It is water-resistant, and the latest model offers a new and improved hinge, ingress protection, and an under-display front-facing camera. If you're looking for something unique and different, this might just be the flagship phone for you.
Xiaomi 12 Pro
When it comes to the more affordable flagship Android phone options, the Xiaomi 12 Pro is definitely one to consider. It has an impressive, sleek display, a powerful processor offering top-notch speed and performance, four high-quality speakers, top-of-the-range fast charging speeds and an outstanding trio of main cameras offering excellent quality for capturing photos and videos. While it may not be as feature-rich as some of the other flagships on the market for this year, it's still one of the best options to consider, especially if you are on a budget. It's reliable while being well-suited for photography, streaming, and mobile gaming.
Google Pixel 6 Pro
The long-awaited Pixel 6 Pro is the latest flagship smartphone from Google's own range and offers an impressive range of new features that have already proven to be a huge hit with users. The latest release from Google comes with a completely new design, high-quality OLED screen with a 120Hz refresh rate, and one of the fastest processor chips on the market today. The Pixel range is known for its excellent camera capabilities, and this flagship definitely delivers as expected. The high-quality triple rear camera has a long-range 4X zoom, and users will instantly notice the photo and video quality has improved even more since the predecessor. Thanks to Google's own Tensor chip, there are new camera features and new features in general for the phone.
Picking the Right Android Flagship for You
If you are interested in what's on offer when it comes to the flagship Android smartphones for this year, then there are lots of factors to consider before you choose the right one for your needs. Some of the main things to think about before buying include:
Price
The latest flagship smartphones running on Android can vary a lot in price, so work your budget out first. Samsung's Galaxy S22 Ultra is by far the most expensive on the list, but if you are looking for a cheaper smartphone with features to rival it, you can either opt for the more budget-friendly latest Galaxy S options or choose a smartphone from another brand like Xiaomi, for example.
Camera
If the camera on your phone is important to you, then you have quite a lot of options to choose from. All of the Android flagships for this year have excellent camera capabilities, with some better than others. The P30 Pro is still renowned for having an excellent camera, while the Pixel Pro 6 and Samsung Galaxy S22 Ultra are designed with photography in mind and will certainly be solid choices. Ultimately whichever you choose, you're going to have impressive camera features to enjoy.
Innovation
If you want a phone that does something different from the rest and makes you stand out from the crowd, there are innovative options here too. The Z Fold from Samsung is definitely the most unique option to consider and may be worth considering if you want a phone that is highly likely to be completely unlike anything that your friends have.
Reputation
For some users, the reputation of the brand that they use plays a huge part in whether or not they are going to continue buying it, so it might be worth looking into the different brands to find out how well – or not – they are doing in terms of reputation. For example, Huawei isn't doing too well in the US right now and does not have a market there due to privacy concerns, which may be an issue for some users, while others might not really care as long as they get the phone that they want at the right price. Xiaomi is another brand to be aware of, as they are at heart a data mining company, and make most of their profit from collecting your data, which may be an issue for some.
With lots of excellent brands creating smartphones that run on Android, figuring out which flagship from this year is going to be the best option for you can be tricky. Whether you like the latest release from Huawei, are a fan of the Galaxy S range, or want something new and innovative like a smartphone you can fold away, there are plenty of options available, brands to choose from, and factors and features to think about before finding the right Android flagship for you.