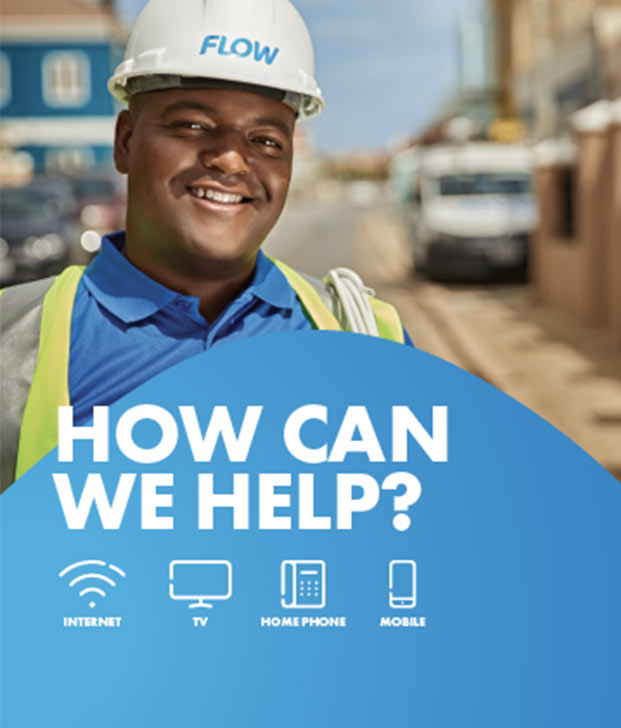 A Guide to Choosing the Right Smartphone
With excellent new flagship handsets released from some of the top smartphone manufacturers including Apple, Samsung, and Google all competing for your attention, along with some great-quality options for people who are looking for a new smartphone on a budget, choosing and buying the right smartphone for you can be more challenging than you might realize. Keep reading to find out more about everything that you need to know before you decide on the right new smartphone for you, including the operating system, camera, screen size, processor, and prices.
Smartphones for Dummies – How to Save Money?
Now that mobile phone networks are struggling to cover the cost of phones with two-year contracts, you'll either end up paying an upfront cost or paying full-price. And while breaking up the rest of the cost into monthly payments for over two years can make it easier to handle, you could still end up paying anywhere from $650 to $1,000 for your next smartphone. The good news is that there are several options to consider if you want to save money on your next phone. Unlocked Android phones provide some of the best value for money, with long battery life, solid performance, and full HD screens. The Moto G5 Plus is a good example of a high-quality, budget Android smartphone model with an octa-core CPU, fingerprint sensor, and a sleek, aluminum design coming in at just $229.
What Smartphone Should I Get – Choosing an Operating System?
Choosing an operating system is likely to be a decision that dominates your choice of smartphone. There are two main operating systems to choose from, iOS and Android.
Flagship or Basic Android Smartphone?
This OS dominates the sale of smartphones around the world for various reasons. There are more choices in comparison with iOS in terms of design, specs, capabilities, display size, and prices. Along with this, Android is an open OS, making it a good choice for people who want to further customize their phone with widgets and launchers. The latest version of Android offers faster performance, notification dots that allow you to quickly see what is new, and picture-in-picture features where you can have two apps open at the same time. However, it is worth bearing in mind that when a new version of Android is released, it can take some time for the updated OS to get to your phone. Unless, of course, you have a Google Pixel phone, which gets its security and software updates from Google directly.
iOS
All of the latest handsets from Apple run the latest version of Apple's operating system. iOS is an operating system that is only used on Apple handsets, meaning that there is a much narrower range of choice compared to Android. However, if you are used to Apple devices, it is a good choice. It is easy to use, and you get access to the updates as soon as they are available, unlike the majority of Android phones. iOS is also more secure in comparison with Android, can work seamlessly with other Apple devices and the App store tends to get the best apps and games before Android.
Guide to Smartphones and Screen Sizes
The screen size for your new phone is another important factor to consider before you choose the right one for you. While bigger screens tend to be the most popular option these days, you will still find a wide range of screen sizes to choose from
Small Screen – if you want a compact design, then you might be considering a phone with a small screen of five inches or less. This makes it easy to use as you don't need to stretch your thumb when you're typing with one hand, and your phone will easily fit into your pocket or bag. There are plenty of smaller phones like the iPhone SE and Google Pixel 2 that are both compact and powerful at the same time.

Medium Screen – if you are looking for a handset that strikes a good balance between being pocket-friendly and providing you with a good entertainment experience, a medium screen between five and five and a half inches could be an ideal choice for you. There are lots of different smartphone options to choose from in this screen size range including Apple, Samsung, LG, and ZTE phones.

Large Screen – Smartphones with displays that are 5.5 inches or above are sometimes referred to as a 'phablet' as they're almost the size of a small tablet. If you use your phone for reading e-books, watching videos, or want to run two apps at the same time, this size of phone could be an ideal choice for you.
Which Smartphone Should I Buy – Screen Quality Smartphone Specifications
Another big factor to consider when picking a smartphone is the quality of the display. Before choosing a phone, find out more about factors such as brightness, color quality, and viewing angles. Make sure that your smartphone's panel will be bright enough for you to be able to easily see the screen when outdoors in direct sunlight. Phones with AMOLED screens tend to offer richer colors compared to handsets with LCD screens. Along with this, an AMOLED screen will usually have wider viewing angles and deeper black shades. A model that supports HDR is the best choice if you want the most colors possible, for example, if you watch a lot of movies and TV shows on your phone. Resolution is another major factor to consider in terms of screen quality. Full HD is the bare minimum advised. Most of the best phones today offer quad-HD resolution, with an increasing number now offering 4K resolution.
Beginners Guide to Smartphones Cameras – Choosing the Best Basic Smartphone Camera
Since most people use their smartphone as their main camera for taking pictures, the camera is often a more important factor than the processor to consider when buying a new phone. These days, it's hard to find a phone with a poor camera as even some of the lower-end models offer cameras with at least twelve megapixels. If the camera is important to you when you are buying a new smartphone, pay attention to features such as speed, aperture, and image quality. Consider any additional camera features that are offered such as Portrait Mode on the iPhone or dual cameras. Consider where and how you take photos; a camera with good low-light features might be a good option for you if you enjoy taking photos in the evenings.
Processors in Cell Phones for Dummies
It's important to consider the processor in the smartphone. A good processor means that apps will open and load faster, you'll be able to edit photos quicker, and you'll have a better experience when playing mobile games. One of the best ways to determine the processor performance of a smartphone that you are interested in buying is to simply check out performance results in reviews of the handset.
What Smartphone Do I Want in Terms of RAM?
Just like any other computer, your smartphone needs RAM. RAM is essential to multitasking, which more and more of us are doing with our phones these days. The system memory of the smartphone is key to make sure that you get enough RAM. 2GB tends to be the standard, and 1GB is unlikely to be enough for average use. However, many flagship models have much higher RAM levels, making them easier to use for multiple tasks and providing a more seamless experience, no matter how many apps you have running in the background.
Things to Do When Buying a New Phone – Choosing Internal Storage
Since some apps and games can easily take up more than 1GB of storage on your phone, along with all the photos and videos that you capture with it, it's a good idea to choose as much internal storage as possible. You might also want to consider an Android phone where you will have the option to increase your storage with a microSD card. However, bear in mind that Apple's phones do not offer the option to increase your storage, so you will need to make do with what is built into the phone. Most handsets today have a minimum of 32GB. If you like downloading games or shoot a lot of videos with your phone, it's worth going for even more.
Battery Life on Smartphones for Dummies UK
Since most people use their smartphones a lot throughout the day, one that is going to last a while before it needs charging is essential. There are lots of different factors including the operating system, processor, and the screen size, that will determine how long your smartphone can last when it is fully charged. If you want the best chance at getting a long battery life smartphone, choose a handset with a battery of at least 3000 mAh. It's also worth considering any additional battery features offered. Some Android handsets have a removable battery, which can be handy if you need to replace the battery as you won't need to have it done by a specialist or replace the entire phone. Fast charging is another good option to look out for that is becoming more and more available, allowing you to quickly achieve a full charge. Wireless charging can also be very convenient.

When it comes to choosing your next smartphone, there are lots of specs and features to look out for to help you find the best option for you.