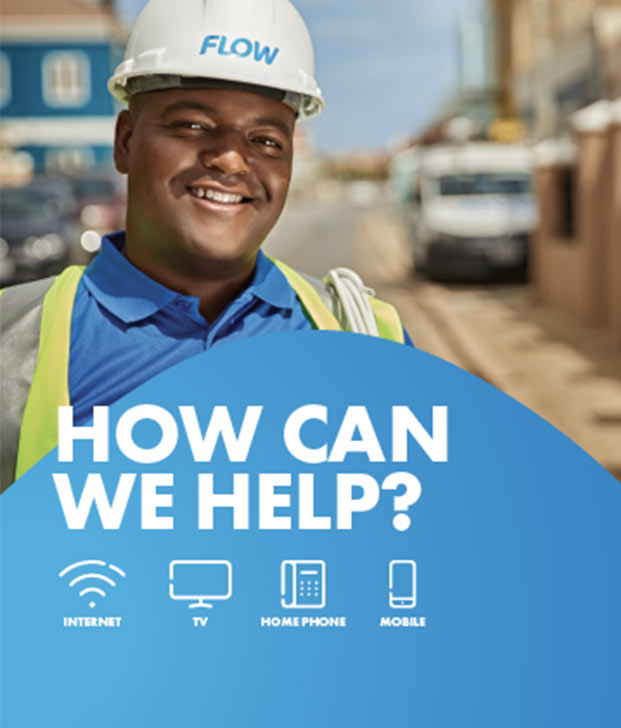 How and Why to Factory Reset a Samsung Phone
There are several reasons why you may be prompted to factory reset your Samsung smartphone. Factory reset will restore your device to how it was when it was brand new, removing all installed apps, software, accounts, passwords, and any personal data that you might have stored on the phone. Before you factory reset your Samsung smartphone, it's important to know that it's going to erase all the data on your phone, so you should make sure that everything is backed up so that you are not going to lose it. No matter why you need to perform a factory rest on your phone, it can be a quick and effective method to get it working again or restore it to a sellable state if you are upgrading.
Reasons to Factory Reset Phone
There are several reasons why a factory reset of your smartphone might be needed. If your phone is unresponsive for a few seconds when you go to the home screen, this problem shouldn't be ignored. If you are noticing that there is frequent freezing of the phone when you are scrolling through pages or using apps, then resetting the phone can help to solve this problem. A phone that force closes too often can also benefit from a factory reset. Android is a multi-tasking environment, and various apps using a malfunctioning system can result in failure, which shows up as forced closes. Resetting the handset will re-establish a working environment and reduce the occurrence of forced closes, freezing, and other issues.
How Do I Factory Reset My Phone
Going to the settings menu is usually the simplest way to perform a factory reset. Where you will find option to factory reset your handset will vary depending on the exact phone model you are using, however, it is usually easy to find the backup and reset menu. Once here, you will see a Factory Data Reset option, which you should choose to start the process.

You can also go into recovery mode to factory reset your phone. This can be useful if you cannot get into the settings menu for any reason, for example, if your phone has completely frozen. Depending on the model of smartphone that you are using, there will be different steps involved. However, it will usually involve holding the volume key and power key together.
How to Reset Samsung Phone?
If you have a Samsung smartphone and want to factory reset it, the first thing to do is go to the settings. In the Settings app, you should select 'Global management' and then 'reset'. You will then be able to choose which area of your smartphone you want to reset. For a factory reset, choose 'reset all data', and confirm. Once you have done this, the smartphone will reset and restart automatically. If you plan to continue using the phone, you will need to set it up once again.
How to Factory Reset Samsung Phone
You can also use the keys to reset your Samsung smartphone, although this is slightly more complicated. You may also need to research online or refer to the user handbook as the location of the buttons can be different depending on the Samsung model that you are using. You will need to begin by turning off the phone by pressing and holding the power button. Once the power is off, hold down the volume button and the power button at the same time. The device will vibrate. At this point, release the power button only, and wait for the Android settings screen to appear. Now, release the volume button. You can use the volume button to move the cursor on the screen to the 'wipe data/factory reset' option and select it with the on/off button. Press the power button again to select 'yes', which will start the reset procedure. Once done, you can use the power button again to select 'reboot system now', which will restart your Samsung smartphone as a new device.
How to Copy My Data Before I Factory Reset My Phone?
It is important to make sure that your Android or Samsung smartphone is fully backed up before you factory reset it. There are several different options available for you to do this. Samsung Smart Switch is an ideal choice – this allows you to easily back up the data from your smartphone onto a micro SD card or your computer, where you can store it until you later restore it on your smartphone after it has been reset.

You can also use OneDrive to back up the data from your smartphone. OneDrive is a backup service provided by Microsoft and Samsung in collaboration. Or you can easily backup and restore your data with a Google account, set up the Find My Mobile service or use Samsung Cloud.
How to Factory Reset Android That is Locked?
If your Samsung phone is locked, there are several options to reset it so that you can use it again. The Android Device Manager with your Google account is a simple option to consider. It is very easy to use the Device Manager to reset your phone password and unlock your phone. If your Samsung phone is locked, this method can make it easy for you to factory reset your phone remotely so that you can use it again. Firstly, visit the device manager site and sign into the Google account that you use to log into your Samsung device. In the Device Manager window, choose your device. Then, click on the 'Erase device' option, which will allow you to reset the device back to factory settings without the need to enter your password.
How to Factory Reset Phone From Find My Mobile?
You can also use Find My Mobile from Samsung to reset your device. Along with resetting the device, this feature will also be able to locate your device, unlock a locked phone, and reset the password. To use it, you will need to log into your Samsung account on your smartphone and enable the remote unlock feature. This can be a useful way to locate your phone if it is stolen or lost, or remotely reset your phone if you think that it might be in somebody else's possession. To use the feature, visit the Find My Mobile website from another device and sign into your Samsung account. If your phone is turned on and connected to a mobile network, you will be able to see where it is located. You can also unlock the device remotely by choosing the 'unlock' option. This allows you to unlock a locked phone without resetting it completely. If you want to factory reset your Samsung phone, you can do this in Find My Mobile. Before factory resetting, there is also an option to back your phone up remotely so that you do not lose your data.
Resetting Your Samsung Phone Before Selling?
If you want to upgrade your Samsung phone and are going to sell your current handset, then it's important to be aware that you need to reset the phone before handing it over to the new owners. However, the factory reset option might not always be enough to protect your data – it doesn't always wipe all your data. But the good news is that there are some things that you can do to make sure that your data is gone before you sell your phone.

The main thing that you can do to protect yourself if you are selling your Samsung smartphone is to encrypt the handset. The option to do this will usually be found in the device settings. If your phone came with Android 6.0 or above, it will likely be encrypted by default. Use a strong, randomly-generated password with a combination of upper- and lower-case letters, symbols, and numbers and no less than eleven characters long to encrypt your phone. You can use a password manager on another device if you don't think that you are going to be able to remember it.
Reset Phone or Samsung Smart Watch Without Losing Data
You can also reset some settings on your Android phone without wiping any data. While a factory reset is usually recommended if you have a problem such as freezing or app closing on your phone, resetting the network settings or the device settings might help you solve the problem for a little while until you are able to back up your data and perform a full factory reset. In the settings menu, you can choose to either reset the device settings, reset the network settings, or perform a factory reset. Resetting the network settings might help if you are experiencing network-related issues that are not caused by the carrier itself. You will usually need to re-enter your Wi-Fi password to reconnect to your network once you have performed this reset. Resetting the phone's settings can also help if you have issues with the display, for example. Android phones are very customizable but some set-ups just don't work. This option allows you to reset the display, fonts, ringtones, and other customizable settings back to default so that you have a blank canvas without losing any data from your phone.

There are many reasons why you might need to reset your Samsung phone. It's easy to do from the phone itself or with various services like Find My Mobile