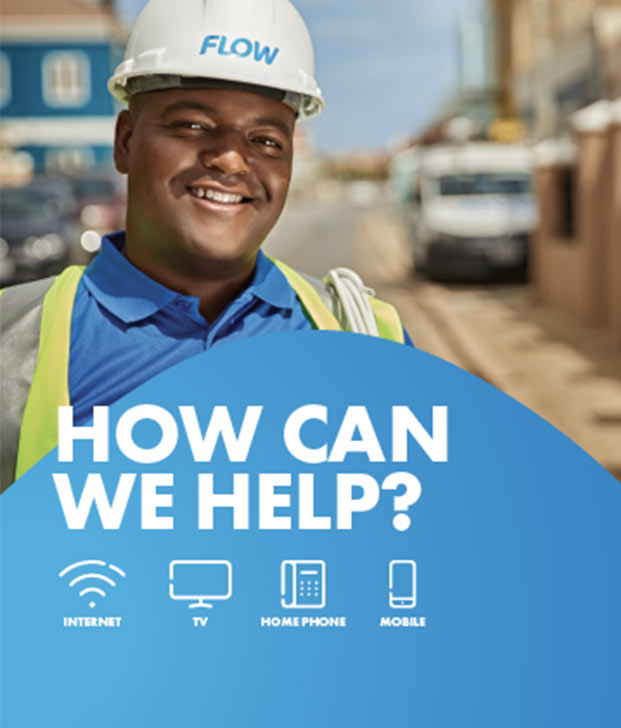 How to Find a Lost Phone?
Whether you have simply misplaced your smartphone somewhere around your home or have dropped it somewhere outside, not being able to find your phone can be hugely frustrating. Along with being one of the main methods of communication that we have with the outside world, most people today use their smartphones for all kinds of things from banking and budgeting to playing games, managing their household, and answering work emails, so being without it can sometimes feel like you have lost a limb. The good news is that there are some options out there to help you track a lost smartphone, whether you have an iPhone or an Android. While it's always better to set up tools to help you track your phone before it goes missing, if you have lost your phone without any of these features, there might still be a way to find it.


How to Track an Android Phone With Google Find My Device?
If you have an Android phone, you can use the Find My Device feature developed by Google to track your lost phone remotely. To find your lost Android phone, you will need to have the Find My Device app installed on your phone, so make sure that this is one of the first things that you do when you get a new phone. Alternatively, you can go into the settings of your Android smartphone and turn on the option for 'remotely locate this device'. Once you have done this, you can easily locate your Android device at any time by simply going to Google's Find My Device website and logging into the Google account that is linked with your device. Once you are logged in, select the device that you want to track, and it will be automatically located. You can then zoom in to get the device's exact location. You can also use the website to lock the phone or call it, which is handy if you have misplaced it in the house and nobody else is home for you to ask to call it for you. If you suspect that your phone might have been stolen and don't want anybody else to get their hands on your information, you can also wipe the device remotely using this tool.
iPhone: How to Find a Lost Phone With Find My?
If you have an iPhone, Apple also provides a similar tool to Google Find My Device that you can use to track your iPhone if it is lost or you suspect that it might have been stolen. Find My is an app that should come pre-installed on your device, and you should have had the option to switch it on when you set your phone up. If you did not switch it on at the time, you can locate the Find My app on your homepage and turn the feature on, which will allow you to locate your iPhone device remotely.

When you want to track your lost iPhone, you should go to the iCloud website and log in using the account that is linked to your device. Click on 'Find My iPhone' and select the device that you want to locate from the dropdown option. You will then be able to see the exact location of your phone. You can ping your phone from here to easily find it if you have lost it at home. If you suspect that your phone might have been stolen, you can remotely wipe it after backing up its data to the cloud. You can also leave a message on the lock screen to inform anybody who finds your phone that it has been lost or stolen.
iPhone: How to Track a Lost Phone With Find My Friends?
If you have an iPhone and have not turned on the Find My iPhone feature before you lost your phone, then you might be able to track your lost phone using the Find My Friends feature instead. Using the Find My app, you can allow certain friends or family members who also use an iPhone to see your location at any time, which is not only a handy feature for staying safe or finding your friends if you lose them at an event, but it can also help you find and recover your lost iPhone too. By sharing your location with your friends or family members, all they need to do when you lose your phone is launch the app where they can see where your iPhone is located.
Samsung: I've Lost My Phone, How to Find it With Find My Mobile?
If you use a Samsung smartphone then you can use the Find My Mobile tool to track your phone if it has been lost or stolen. However, bear in mind that this is a Samsung-exclusive tool that will not work with any other Android devices from other brands. It can help you locate a lost phone remotely without a lot of hassle. All you need to do to set it up is to go to the Settings app on your device, click on Accounts, and log into your Samsung account or create a new one. Once you have done this, if you need to locate your lost Samsung phone, go to the Find My Mobile website on any device and simply log into the Samsung account that you logged into or created on the device you wish to locate.
How to Track a Phone That Was Stolen?
If your phone has been stolen, this can be even more worrying than simply losing it as you not only don't have your phone but also might be worried about the data that is on it getting into the wrong hands. While this might not be a huge concern if you have a phone that is protected with a strong password, Touch ID or Face ID depending on the brand of device that you have, it's still a good idea to try and track your stolen smartphone to be in with a better chance of getting it back. If you suspect that your phone might have been stolen, take the following steps:
Report the Crime




The first thing that you should do is report the crime to the police to ensure that it is officially logged. In addition, the police will be able to support you if you manage to locate the stolen phone; don't try to get it back from the thieves yourself – report the location to the police who can recover it for you and arrest the suspect.





Track Your Phone

If you have an Android phone, iPhone, or a Samsung phone, log into the tracking service for your device such as Find My, Find My Device or Find My Mobile to see if your phone's location is showing. Bear in mind that in many cases, the phone might have been switched off in which case you will not be able to see its location. You may be able to see the last known location, which can sometimes be helpful in tracking the phone. You may be able to arrange for a notification to be sent to you when the smartphone is switched on.




Wipe the Data




If your phone is switched off and you're not sure whether or not you will be able to get it back, then the best thing to do is to wipe it of all its data. Even if your phone is password protected or uses Touch ID or Face ID to secure it, it's best to avoid all risk of your information getting into the wrong hands. Use the feature to wipe the data from your phone remotely after making a backup. This will ensure that you still have access to your apps, photos, notes, and other information saved on your phone in the cloud, but they will not be accessible by whoever now has your phone.




Make an Insurance Claim




You can try and track a stolen phone using the various tracking tools available and report the location to the police, however, this is not always easy to do. Most thieves know that simply turning the phone off will prevent you from seeing the location and some tech-savvy burglars know how to make sure that the phone is not trackable. If you do not believe that you are ever going to see your phone again then it's a good idea to make an insurance claim. If you do not have device coverage for your smartphone then it is worth checking with your home contents insurance or renter's insurance policy since this may include cover for devices that you use both inside and outside of the home, such as your smartphone. Once you have a new device, you can then upload your backup from the cloud.

Whether you've misplaced your phone at home, left it somewhere outside, or you believe it might have been stolen, there are plenty of options available to help you track the location of your device and get it back.