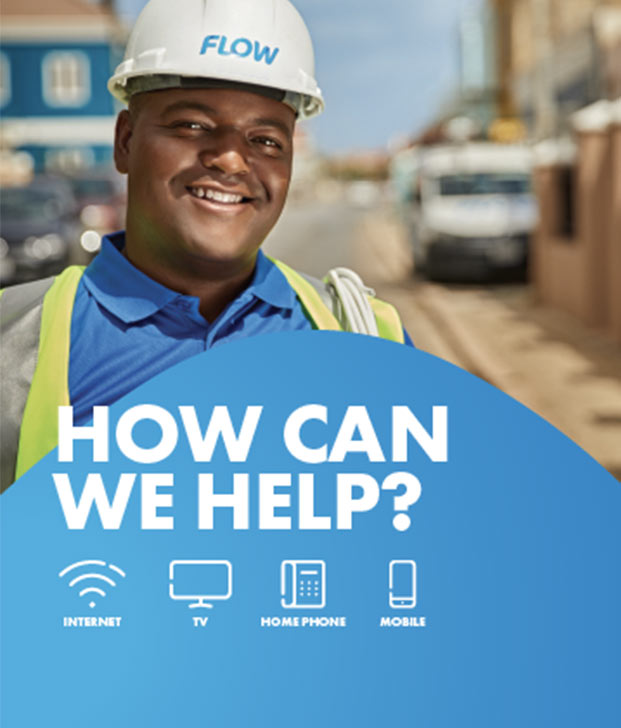 Huawei
Huawei is the largest supplier of telecommunications network equipment in the world and the second-largest smartphone manufacturer. Unlike other big technology firms from China, Huawei does most of its business overseas and has become a market leader in many countries across Asia, Europe, and Africa.
Founded in 1987 by Ren Zhengfei, a former military officer, Huawei remains a privately held company and its exact ownership structure is unknown, although it describes itself as owned by its employees. It employs around 180,000 people and is based in Shenzhen, a tech hub in Southern China.
While Huawei has never had a large presence in the United States and was issued restrictive sanctions by the government when Trump was President, which prevented the company from conducting basic smartphone-related business functions, this has not stopped Huawei from being one of the biggest smartphone manufacturers in the world today. Huawei phones have become so popular that they are almost on par with Samsung, which is the largest in the world.
How Huawei Started
Huawei was founded in 1987, at a time when China depended heavily on other countries for telecom equipment, and had a huge need for this kind of tech. The founder, Ren Zhengfei, started by reverse engineering some of the top products from other countries and manufacturing telecom equipment at home in China, allowing the country to produce what they needed on their own and stop relying so heavily on other nations.
By the beginning of the 1990s, Huawei had gone on to release a telephone switch that beat the competition. This achievement, along with the founder's military connections, propelled Huawei to get its first major contract from the Chinese government. As time went on, Huawei only grew to become larger, creating products in more industries.
Huawei Phones
Huawei released a cell phone known as the C300 in 2004, and the mobile phone division started to grow rapidly. By 2009, it had released the U8220, the first Huawei smartphone powered by Android. Huawei would continue to release several Android smartphones over the years under the Ascend branding. Ascend was finally discontinued in 2015, and Huawei began to focus more on the new flagship P series of handsets, with the Huawei P8 debuting in the new line.
The Google Nexus 6P was a smartphone that allowed Huawei to finally break into the market in the US. This handset was produced by Huawei and designed by Google. While at the time, Huawei had already become a household name in China, Asian countries, and other worldwide locations, this was the first time that many users in the US had become aware of the brand name, and Huawei hoped to use this success as a route into the United States with its handsets.
However, the company's tie with China and muddied reputation with accusations of spying and IP theft began to get in the way of its efforts in the US. Huawei was never able to develop a foothold in the US, despite a few handsets making it in. Despite this, the brand has had a lot of growth in other Western markets including in various parts of Europe and the UK.
Huawei Smartphone Lines
Huawei has been in the business of manufacturing Android smartphones since Android was first developed. Over the years, there have been several different lines of Huawei smartphones that have been discontinued, including the Ascend, the T-line, GR-line, and others. The P series of Huawei smartphones is the current flagship line offered by the brand and is quite similar to Samsung's Galaxy S phones. The P series offers the best that the brand can provide. A P series phone is made for the majority of Android users and has all the features you would expect. The Huawei P50 includes the most recent releases, offering super-powerful phones in terms of hardware.
The camera is the main feature of the P series, with the rear cameras on Huawei P series phones being some of the most advanced on the market. It's no surprise that the Huawei P30 Pro and P50 Pro were considered to be some of the best handsets for their year of release, combining excellent photography features with brilliant specs and an innovative design.
Other Huawei Phone Lines
With the P-series similar to the Galaxy S handsets, the Mate series draws some similarities to the Galaxy Note phones. The Mate handset series prides itself on offering top-of-the-line devices that are the more innovative and powerful options from the brand. The Huawei Mate 40 series include the most recent releases, such as the Huawei Mate 40 Pro. The phones were launched in 2020 and offer similar camera capabilities to the P40 series, with some sleeker design features and updated internal components that make it an advanced device.
The Y series is another popular choice that focuses on budget-friendly devices with decent features and specs. The Huawei Y9a is the latest release from this line. It looks quite similar to the Huawei Mate 40 Pro, with similar camera features. However, it does have weaker hardware and the specifications aren't as great, which is why it's available for around a quarter of the price. The Y series is an ideal option for anybody who is looking to save some money and doesn't need one of the latest, most advanced smartphones.
Other Huawei Products to Accompany the Huawei Latest Phone
Along with smartphones, Huawei also offers a broad range of electronics products to meet customer needs. If you are considering getting the latest phone handset from Huawei, you will be glad to hear that the device sync and integration between products from this brand is excellent, so it's worth looking into what they offer if you are in the market for new wearables, a tablet, or even a laptop. Aside from smartphones, some of the other products that are available to purchase from Huawei include:
Laptops
Despite the sanctions on Huawei in the US, Microsoft is one of the few companies based out of the US that can continue working with the brand. This has allowed Huawei to continue developing windows laptops, with some excellent options on offer. The Huawei MateBook X Pro, released this year, is the most recent product in the laptop line, offering a lightweight, sleek device with excellent battery life. Huawei's laptops are quite similar in appearance to Apple's MacBooks and tend to be received well with some excellent reviews.
Wearable Devices
Huawei also offers a range of wearables including fitness trackers and smartwatches. The most recent product in this category is the Huawei Watch GT 3, which is improved compared to previous smartwatches from the brand but falls behind other popular brands like the Apple Watch. However, at a great price, Huawei's range of wearables is a good option to consider if you don't want to spend a lot of money on a fitness tracker or smartwatch.
Tablets
Huawei also releases tablets that are direct competitors of the Apple iPad. Released in 2021, the MatePad Pro is the direct competitor of the iPad Pro, and even comes complete with a stylus that is not dissimilar to the Apple Pencil. However, while the tablet is available at a great price with decent specs, the fact that Google apps are not available might put some users off.
Audio
True wireless earbuds from Huawei are available in several different variants. The Huawei FreeBuds 4, which is similar to Apple AirPods Pro in appearance, are the latest release from the brand. However, the audio devices from Huawei aren't quite as popular as some of their other products as they have features that are exclusive to Huawei smartphones.
What Sets the Latest Huawei Galaxy Phone Apart?
The main thing that makes all Huawei phones stand out from different Android brands isn't positive – it's the fact that you can't get Google apps, which has pushed a lot of users to consider other products. But, if Google apps aren't a big concern to you, then there are lots of reasons why Huawei is a brand that stands out from its competitors for the better.
Proprietary Hardware
While Apple is a brand known for proprietary hardware, very few Android smartphone manufacturers also manufacture the majority of hardware components used in their handsets. However, this is different for Huawei, which has been creating its modems, smartphone processors, graphics cards, and more. Because of this, Huawei handset hardware does work better in comparison to some other phones, where different hardware is bought in from different companies and does not always work together very well.
Multi-Device Sync and Integration
Huawei doesn't just create smartphones – they also offer a range of different electronics products. Like Apple, Huawei has built significant integration between these different products, allowing customers to seamlessly sync their different devices to each other, which is one of the reasons why Huawei, and Apple, have been so popular with consumers.
Excellent Camera Systems
One of the main reasons why Huawei stands out from the competition is the excellent camera experience that comes with all devices. Whether you are splashing out on the latest model release from the P series or a Mate smartphone or are getting a budget deal with the Y series, you can rest assured that you're going to have a smartphone camera that ticks all the boxes. Every year from 2015 onwards, a Huawei phone has made the list of the top Android phone cameras. While other Android brands like Google and Samsung also offer top-note camera systems, it's clear to see that Huawei prioritizes the camera feature every time.
Huawei's Operating System, Harmony OS
So far, Huawei has been known for being a brand that manufactures and releases devices running on the Android operating system. But with the lack of Google apps available on Huawei devices, it's no surprise that this company has been getting ready for potentially losing access to Android in the future. In 2019, they debuted Harmony OS, their 'plan B' operating system. It is similar to Android in that it is based on Linux and open source. It looks and feels like Android and can support apps that are designed for Android. The Harmony OS was finally released with a mobile product in 2021; the 2021 MatePad Pro. Eventually, many of the current Huawei phones are expected to be updated to the Harmony OS.
Huawei Competitors to Consider
With some problems that are related to Huawei handsets and devices, customers might be looking for an alternative. Samsung is the biggest competitor of Huawei, with both companies manufacturing different Android smartphone lines at different price points.
Before the Huawei ban in the US, the two companies were fighting for the top spot as the biggest smartphone manufacturer in the world. Apple is also one of the biggest competitors to Huawei, particularly in non-smartphone products, with devices like laptops and tablets borrowing a lot of ideas from Apple's design. Because of this, it's no surprise that users who like Huawei's non-smartphone range of products but want to try something new might move over to Apple, or even abandon Android altogether in favor of the iPhone.
Finally, Huawei also has big competitors in the mid-range sector, including Xiaomi, a relatively new and rapidly growing smartphone brand that is making waves in emerging markets. OnePlus is another smartphone brand out of Asia that is a direct competitor to Huawei and may be worth considering if you like Huawei's devices and design but don't want to attach yourself to the problems that this brand has had.
Despite the incredible success of Huawei, there have always been some issues. Legal troubles worldwide, unclear connections to China's Communist Party, and spying allegations are just some problems that the firm has had. No access to Google's apps has caused serious issues for the brand ever since the Huawei ban under the Trump administration. But if you can look past this, or it doesn't bother you, Huawei offers a great range of smartphones at various price points that are known for excellent camera features, along with various other electronics products.