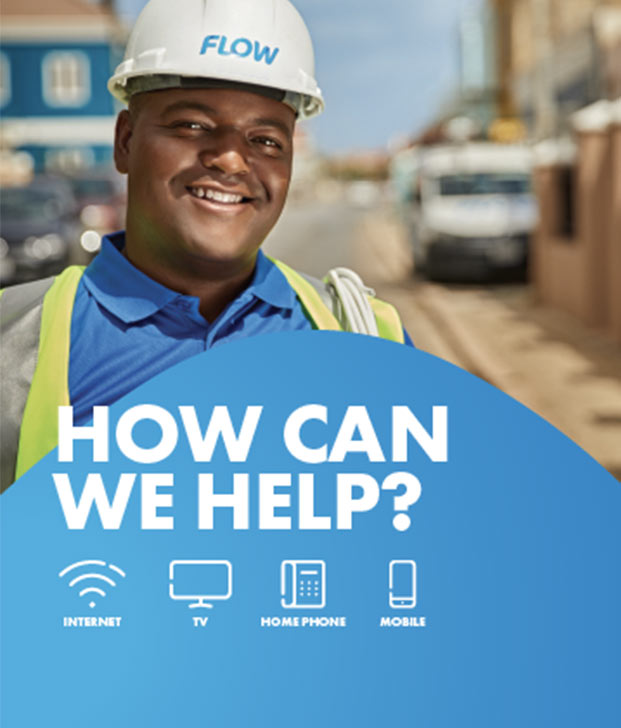 iOS Features
Your iPhone and iPad might have been running iOS 15 for a while now, but what's new with the latest version of Apple's operating system? Maybe you have already tried out some of the latest features, or perhaps you simply updated your device automatically and haven't gotten around to checking out the latest new features from the big update.
About iOS 15
Apple released iOS 15 in September of 2021, with a long list of features now available for both iPhones and iPads. Some of the features that you will have access to if you have done the update include a Live Text Feature on your camera and photos app, new and improved Focus modes to replace the previous Do Not Disturb, and improvements to Find My, helping you to get your device back easier if it is lost or stolen. Even if you've had the update since it came out a year ago, you might not have tried it out or even been aware of all the new features. Or, maybe you are thinking of getting an iPhone again for the first time in a while and want to know what's new from Apple since you were last a user. Keep reading for some of the best features of iOS and how to make the most of them.
When is iOS 16 Expected?
While the buzz around iOS 15 is only just starting to settle down, Apple already has a new update in the works and iOS 16 has been debuted as a developer beta, with a beta version that anybody can download to try. iOS 16 is likely to follow on from some of the most popular new features that became available with iOS 15 including a shared photo library for families and groups, more improvements to the Messages app, and an updated lock screen with the option to add widgets. The final, complete version of iOS 16 that will be rolled out as an update to all eligible handsets is likely to arrive just before the next iPhone 14 flagship models are released, which is rumored to be happening later in the year.
The last two software updates from Apple have worked on the same devices and support has extended as far back as the iPhone 6s, which was released in 2015. However, given the fact that iOS 15 requires more modern hardware, and iOS 16 is likely to have even more modern hardware requirements, Apple is likely to cut off support on some older phones. Apple says that iOS 16 will be available for all iPhones going back to the iPhone 8.
iOS Features
Currently, iOS 15 is the latest completed version of iOS that is available for the majority of users that have an iPhone 6s or newer. Whether you are just getting around to getting the update now, are getting an iPhone after using an Android handset, or have updated your phone but not really given much thought to checking out the new features so far, here are some of the main iOS features that you should know about.
Focus Mode
Focus is a feature that replaces Do Not Disturb, which was available previously. Do Not Disturb was a feature that silenced your device to help you avoid interruptions when necessary such as when working, sleeping or driving. The new Focus settings allow you to do something similar, but with more control. Users can now create different Focus modes that will automatically be turned on based on different actions. For example, you can automate Focus mode when you arrive at a certain location, such as your workplace, or have it switch on at a certain time of night for bed and disable automatically in the morning with your alarm. Focus is also synced between all the Apple devices you have that run the latest software, so you'll get it on your Mac, iPad, and Apple Watch too.
Account Recovery
If you have an iPhone, then it's always worth knowing about the Account Recovery feature and how to use it. Forgetting your password to Apple iCloud is something that most iPhone users would like to avoid, but unfortunately, it does happen. If you are locked out of your account, you'll lose access to photos, contacts, apps, storage, devices, and more. If you are moving back over to iPhone and used iCloud the last time you had one of Apple's handsets, then this might be a very useful feature for you if you have forgotten your login details. All you need to do is open Settings and tap on your name, which is located at the top of the screen. Go to Password & Security, then to Account Recovery, and then tap Add Recovery Contact. You will then be prompted to select a contact that you trust to help with recovering your account if needed.
FaceTime With Other OS Users
Older versions of FaceTime could only be used between iPhone users, but with the iOS 15 update, you can now FaceTime with people who are using other handsets, even Android and PC users. Apple hasn't released a FaceTime app for Android or Windows – instead, all you need to do is create a link and send it to the person that you want to video call with. To do this, open FaceTime and click on Create Link. This will take you to the iOS Share Sheet, where you can select who you want to send the link to. You can also easily copy and paste it to send in your messaging app of choice.
Live Text
One of the best additions for many users of iOS 15 is the Live Text feature. You can use this feature to pull text out of a photo, with the ability to copy and paste it and add it to notes, send it in a message or more. This will work on any photos of text that you have in the Photos app already, or on new photos that you take. It's handy for all kinds of things including copying tracking numbers from postal receipts to track your package, tapping on a phone number to make a call without having to copy it into the phone app, or even look up addresses and open websites from print marketing materials.
Improved Find My Features
It's become easier than ever to find and recover a lost or stolen gadget thanks to AirTags. However, until iOS 15, it was difficult to find a misplaced or stolen iPhone if it was powered off. Some thieves knew this and managed to reset the phone before it was powered on, leaving you with no hope of finding it even if you'd added it to Find My. The good news for iOS users is that Find My will continue to work, even if your iPhone is switched off or factory reset in the wrong hands. Along with this massive update to the service, you'll also get alerts from Find My if you have left a device linked to your iCloud account behind. This might be annoying if you have a MacBook or iPad that you don't take everywhere with you, but it definitely provides peace of mind. You can control which devices you get alerts from and the locations where you will or won't get alerts, so you're not getting a notification each time you leave the house.
New iOS 16 Features to Expect
With iOS 16 now in the beta stage and expected to be released to all users as an update later this year, you might be excited to find out what Apple is expected to roll out next. In addition to some new features, it is likely that iOS 16 is mainly going to focus on making even more improvements to some of the most well-received features from the previous update. Some of the main takeaways from the beta version so far include:
New Lock Screen
With iOS 16, the new and improved lock screen has had a massive overhaul and you can do much more with it. There's more customization, something that has been lacking with iPhones for a long time, including the option to try different filters, edit the font and color of the clock, create multiple lock screens, add themes, and change and add different elements. Notifications on the lock screen are also set to be different, rolling in at the bottom rather than taking up the entire screen. There's also the option to have a live screen with widgets.
Focus Updates
Focus was one of the best features available for iOS 15, so it makes sense that iOS 16 is expected to make it even better. Focus is expected to be able to extend to your lock screen, and you will be able to create custom lock screens that are changed based on which Focus mode you are in. For example, you could set a Focus lock screen for when you are at work, with calendar and productivity app widgets to make it easier to access the things you need at work while in this mode.
Maps Improvements
You can expect more updates to the navigation app in iOS 16, with coverage set to be extended to eleven new countries. Six new cities are also going to be added to the 3D city map network. There are also more features for Apple Maps users on the way, including the option to add up to fifteen stops in a route making it easier to navigate through multiple points. You can ask Siri to add more along the go or use your Mac or iPad to prepare a route before sending it to your iPhone and setting off. If you use Apple Maps to plan public transport routes, you will now be able to use the Maps app to check the fares for your trip and add transit cards to the Apple Wallet app.
Apple Pay Later
iOS 16 is set to bring Apple Pay Later, a new feature for the Wallet app. This service will allow users to spread the cost of their Apple Pay purchases, with four equal payments that will be made over six weeks rather than paying in one go. As long as you make payments on time, there will be no interest or fees. The service is expected to be accepted anywhere that you can use Apple Pay in the US. There's also going to be a new Order Tracking feature where you can easily manage your purchases within Apple Wallet.
Photos and Family Sharing
iOS 15 already comes with a lot of useful features for families, but Family Sharing will be updated even further with iOS 16. It's going to be quicker and easier to set up a new device for your child with the Quick Start option which will apply existing settings to a new phone. You will be able to approve or deny requests for screen time from Messages directly, rather than having to head to Settings. Along with this, the new iCloud Shared Photo Library will also be improved. This is a new, separate library from other iCloud items that makes it easier for you to share photos with up to five people.
Health Updates
The Apple Health app can be very handy if you are tracking your fitness or just want more insights into your health and wellbeing. For iOS 16, there are rumored to be new and handy features coming in the Health App, including a feature of the app designed to help with medication tracking. If you take any regular medications, the new iOS 16 Medications feature will allow you to enter the pills you are taking, what time you need to take them each day, and schedule reminders on your phone whenever you need to take them.
Over the past few years, iOS has only been getting better and better. Some really useful features were introduced last year with the iOS 15 update, and with iOS 16 now in the beta stage ready to be released later this year to the public, you can expect even more just around the corner.