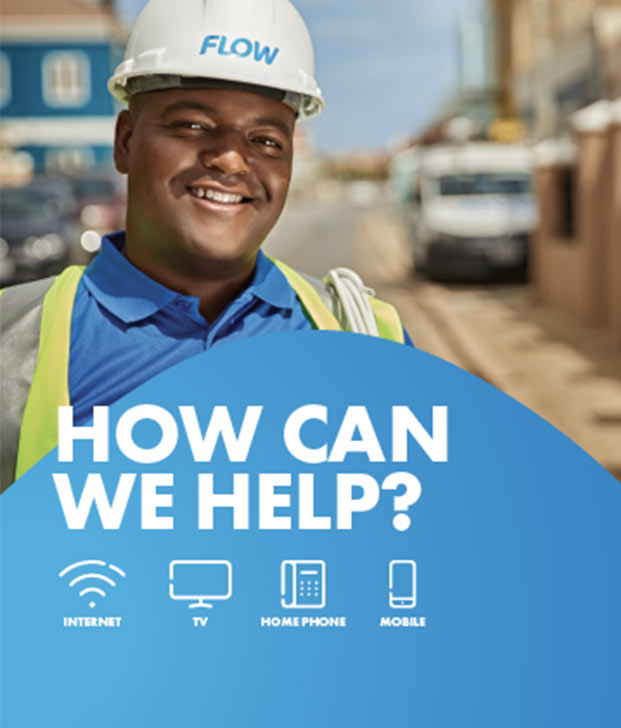 iPhone Deals
Are you interested in Apple iPhone for your next handset? Keep reading to learn more about the iPhone, its history, features, accessories, and where you can buy one.
Apple iPhones
The latest iPhone and its predecessors are more than just modern and fancy mobile phones. With a huge range of features from a standard phone to a web browser, music players, and mobile gaming centers, along with high-end security features, many people love the iPhone as it is more like a computer that fits easily in your hand or pocket. All modern iPhones have a suite of sensors that provide some of the best usability features, although they are yet to offer any kind of upgradeable or expandable physical memory.
Recent iPhones are available in three different screen sizes: 5.8, 6.1, and 6.5 inches, with touch screens that feature multi-touch technology. This allows users to control the items on the screen using more than one finger each time, enabling some of the most famous features such as tapping the screen twice to zoom or zooming out by pinching and dragging the screen with two fingers.
Since the iPhone is like a small computer, you can expect it to offer the same range of functions and features that you would find on most computers today. The major functionality areas for iPhones include:
Phone: The Apple iPhone has solid phone features, including innovative features such as Visual Voicemail and iMessage. You can also expect great standard features including voice dialing, text messaging, and conference calls.
Web Brower: The mobile browsing experience on the iPhone is one of the best and most complete. While the Apple iPhone has never supported the Flash browser plugin, it still offers a full web browser experience on a phone and does not require dumbed down 'mobile' website versions.
Email: Like any good smartphone, the Apple iPhone has solid email features. You can use iCloud Mail, Gmail, Outlook, and others and there is the ability to sync with corporate email servers that run Exchange.
Music Player: Since the beginning, the excellent music player has been one of the core features of the Apple iPhone. Since the Apple Music streaming service was released, there are now even more compelling music options for iPhone users.
Apps: iPhone can run a huge range of third-party programs thanks to the App Store. You can download all kinds of apps from social media apps to productivity apps, games, and more.
Video Playback: With large, high-resolution screens, iPhones are a brilliant choice for mobile video playback. You can add your own video, buy, or rent content from iTunes, or watch on apps like YouTube and Netflix.
Calendar and Contacts: The Apple iPhone can easily be used as a personal information manager, with pre-loaded apps for key features such as a calendar, weather, address book, and more.
Camera: All recent iPhone models come with at least two cameras. The cameras can be used to take still photos, record video in HD or 4K, or use Portrait Lighting features for professional quality effects. There is a front camera, which can be used for taking selfies or video calling.
Apple Pay: Modern iPhones support secure and wireless transactions using your phone with Apple Pay. All you need to do is add a debit or credit card to your Apple Pay account to start using it to pay in stores and online.
Face ID: The Apple iPhone X and newer will include Face ID, which is a facial scanner security system. You can use your face to unlock the handset, authorize purchases from the App Store or iTunes, and make purchases using Apple Pay.
Wireless Charging: All Apple iPhone models since the iPhone X support wireless charging, and do not need to be plugged into a charging cable to charge.
Siri: In recent years, every iPhone release has included Siri, which is Apple's virtual assistant that you can activate with your voice. You can use Siri to automate actions on your handset, get answers to questions, and more.
What Country is iPhone Made In?
If you have ever bought an iPhone, then you may have seen on the packaging that these smartphones are designed in California. However, they are not always made there. Since there are hundreds of individual components in each iPhone, it's not possible to list where each of them is made. The components that are used in the iPhone are ultimately sent to just two companies that assemble them into the iPhone handsets that we know and love. These are Pegatron and Foxconn, and both companies are based in Taiwan. So, while the individual components for the iPhone are designed and made in various companies around the world, they are ultimately put together and made into the iPhone in Taiwan.
Why Do People Say 'iPhone' Instead of 'Apple iPhone'?
Despite other handsets being known by their brand name and the model name, most people drop the 'Apple' when they are talking about their iPhone. The main reason for this is because this is how these handsets were advertised when they were first launched. Back when the first Apple iPhones were released, the biggest competitor was Blackberry rather than Samsung. Back then, it was all about Blackberry vs iPhone, which stuck around, hence the reason why most people say 'iPhone' instead of 'Apple iPhone' today. Along with that, the iPhone is only made by Apple, so when you mention 'iPhone', it's pretty clear what brand you are talking about, and there is no need to mention it.
iPhone Accessories
Since the iPhone is one of, if not the most popular smartphone today, it's no surprise that the market is flooded with a range of accessories that you can buy to use alongside your handset. However, there are lots of cheap, knock-off accessories that won't work as well with your iPhone. Because of this, if you are looking for accessories to buy such as a lightning cable or a wireless charging pad, then it's always best to go for a good quality option, and it's worth paying a little bit more for peace of mind. If you are looking for a new iPhone, some of the main accessories that you are likely going to need to buy for it include:
Plug Socket
The latest Apple handsets come with a charging cable, but no power adaptor in the box. Because of this, unless you have a suitable power adaptor that you can use at home, you will need to purchase one separately. It is best to get one from Apple directly or shop at a trusted retailer. You can also find Apple-branded power adaptors available from Amazon. Bear in mind that the newest Apple handsets come with a USB type C to lightning cable, so you'll need to get a USB type C power adaptor for it to be compatible with charging your device.
Screen Protector
While Apple has gotten better over the years with making displays that are stronger and more durable, there is still the risk of damage as with any smartphone. Since an iPhone can be an expensive investment whether you have purchased it outright or have a plan and replacing a smashed screen can be quite costly, it's a good idea to get a tempered glass screen protector for your phone. The good news is that these are usually quite easy to find at reasonable prices, with thousands for sale on Amazon that will fit to your phone's screen seamlessly to offer additional protection.
Phone Case
There are thousands of different phone cases available for Apple iPhones, and it's definitely worth buying one. Your phone case will protect the iPhone from scratches and scrapes on the body, ultimately preserving its value for the future. Along with this, it will also protect the back of the phone from smashing or cracking if you accidentally drop it. Magnetic cases are also available for the latest iPhones to support wireless charging, and Apple has recently released a magnetic wallet that you can connect with your case to store credit cards, debit cards, and cash if you would normally have these stored between your phone and the case.
Wireless Charging Pad
While the latest versions of the iPhone support wireless charging, there is no wireless charger that comes with them. Although they charge just as well with the cable provided, you can get a wireless charger for your phone if you prefer to charge this way for the convenience or less clutter. You can also get wireless charging stands to make it easier to charge your phone and use it for things like watching shows or movies at the same time, which can be much more convenient compared to laying it flat to charge. Wireless car chargers are also an ideal option for your iPhone, allowing you to use your phone for navigation in your car while charging wirelessly, to reduce wires.
AirTag
Apple's AirTags are one of their latest accessories that you can pair with your iPhone. They are reasonably priced and worth buying if you are the type of person to often lose things like keys and wallets. All you need to do is connect the AirTag to your phone and then attach it to the item that you want to be able to find easily. You can then find the AirTag using the huge Find My network if you are out of the Bluetooth range, or if you're within range, ping it from your phone and it will make a sound to help you locate the item.
Airpods
Airpods are a popular earbud from Apple that are designed to work seamlessly with your iPhone. There are various generations available, but no matter which one you choose they will upgrade your iPhone experience. They offer great sound quality and are ideal for taking and making phone calls or listening to music and podcasts. They are durable, wireless, offer an immersive audio experience, come with their own charging case that can charge the earbuds several times before it needs to be plugged in and charged itself.
Lightning to Headphone Jack Adaptor
Since Apple decided to remove the headphone jack from its newer iPhone models, this has made things trickier for those who enjoy using wired headphones with a standard 3.5mm headphone jack connector. While you may no longer be able to plug your headphones or the aux connector in your car directly into your iPhone any longer if you have a modern handset, the good news is that this nifty adaptor allows you to plug it into the lightning port instead for a seamless experience. And when paired with wireless charging, it offers a way around the problem of not being able to charge and listen to music at the same time.
Smart Speaker
Today, there are various smart speakers that you can easily connect your iPhone to. The Google Home series and the Amazon Echo speakers are popular choices as you can easily control them wirelessly using either an app on your iPhone or your voice. All you need to do is plug in your speaker, download the app from the App Store, and set it up. If you have other smart devices around the home such as smart light bulbs and smart plugs, this can be a very easy way to control them all from your iPhone.
Wireless Speaker
Another accessory that you might want to buy for using with your iPhone is a wireless speaker. These speakers can be charged up and taken with you anywhere, connecting to your iPhone via Bluetooth so that you can easily play your favorite tunes even when you're not at home if you don't want to wear headphones or earbuds. They're great for parties, on the beach, or outdoor gatherings like family barbecues where you want some music played.
iPhone and Apple Watch: The Perfect Pair
If you are looking for the ultimate accessory to use with your iPhone, then it's worth getting an Apple Watch. There are various Apple Watch series to choose from with each one offering a wide range of features. Newer Apple Watches are completely waterproof, allowing you to use them for swimming to track your activity level, calories burned, heart rate, and more. With an Apple watch, you can make and receive calls using the watch, read text messages and email notifications, record your daily activity, and much more.
To pair an Apple Watch with your iPhone, first make sure that both devices are turned on. Your iPhone may recognize an Apple Watch nearby and prompt you to scan the watch to set it up. You'll then be taken to the Watch app on your phone to complete the setup with a series of on-screen instructions to follow. Once you have completed the process, you will get a notification on your phone to let you know that your new Apple Watch has been paired with your iPhone.
Why is iPhone so Great? Why Do People Buy the iPhones?
There is no denying that Apple iPhones are some of the most popular smartphones out there. But why do people love them so much? Why do people continue to buy iPhones despite there being cheaper brands and models available? One of the main reasons is that Apple is a prestigious brand that is easily recognized, and lots of people want to be associated with this. They also have great features and are fairly easy to use. Unlike Android phones, Apple iPhones all use the same operating system, which means that for those who are used to iOS, upgrading to a new iPhone does not come with the same learning curve compared to getting an Android handset. Along with this, iPhones are often popular among iPad, Apple iMac, and MacBook users since the devices can be synced up so easily and work well together. iPhones are also popular as they hold their value quite well, and you can usually get more when selling an older iPhone compared to selling on older Android handsets.
Why Are iPhones So Expensive? Why Should I not Buy?
If you are looking for a cheap phone, then an iPhone might not be ideal for you. That being said, if you want an iPhone but don't have a lot of money to spend, you can still find cheap deals on refurbished older iPhone handsets. While it may mean sacrificing some features that are only available on the latest and most modern handsets, you can get your hands on a model such as the iPhone 7, iPhone 8, or even the iPhone X these days for a very reasonable price.
How Many Generations of iPhones are There?
There have been several generations of the Apple iPhone since 2007. These are:
June 2007: iPhone
July 2008: iPhone 3G
June 2009: iPhone 3GS
June 2010: iPhone 4
October 2011: iPhone 4S
September 2012: iPhone 5
September 2013: iPhone 5S and 5C
September 2014: iPhone 6 and 6 Plus
September 2015: iPhone 6s and 6S Plus
March 2016: iPhone SE
September 2016: iPhone 7 and 7 Plus
September 2017: iPhone 8 and 8 Plus
November 2017: iPhone X
September 2018: iPhone XS and XS Max
October 2018: iPhone XR
September 2019: iPhone 11, 11 Pro, and 11 Pro Max
October 2020: iPhone 12, 12 Mini, 12 Pro, and 12 Pro Max
September 2021: iPhone 13, 13 Mini, 13 Pro, and 13 Pro Max
Most of the iPhones that have been released in the last twelve years have been discontinued. Apple will usually discontinue a phone around two years after release. However, you can still purchase older generations of the iPhone from discount resellers, usually second-hand or refurbished.
Shopping for a New iPhone
If you are interested in buying a new iPhone, then there are lots of places to buy one, and lots of things to consider. You can go straight to Apple to get your iPhone from the Apple Store or their website, but there are lots of other choices to consider. Everywhere that sells the iPhone will usually sell the same models, for around the same price, so it's best to shop around and consider where you are going to be able to get the best special deals or offers.
Some of the main things to consider when you're looking for somewhere to buy your new iPhone might be:
Plan or Outright Purchase: Whether you want to buy your iPhone outright or as part of a phone plan might dictate where you can buy it. You will usually need to buy through a phone carrier to get your iPhone as part of a monthly contract or plan.
Model: Which model you want to buy may also play a part in determining where you buy your iPhone from. If you're looking to save money by going for an older model, then a retailer that sells refurbished older handsets is probably going to be a better choice. You may also find older handsets for sale on second-hand selling sites like eBay or Facebook Marketplace
Promotions: Since the iPhones are sold new for pretty much the same price everywhere, you may want to use promotions and offers to determine where you buy your model from.
Trade in Value: Some retailers offer credit towards your new phone when you trade in an older one, which could be a deciding factor when it comes to where you buy your next iPhone from. It's worth shopping around for retailers that offer trade-ins to see how much cash or credit towards your next purchase you might be offered for your old phone and go with the best one.
Existing Relationship: If you are already a long-standing customer of a retailer that sells Apple iPhones, then you may want to choose to shop there for your new phone, especially if this means that you will be able to take advantage of money off vouchers or loyalty points that you have earned from past purchases that could be put towards reducing the cost of your new iPhone.
The Apple iPhone is one of the most famous and most popular smartphones available today. It is reliable and packed with features. There are tons of accessories for it, and it works very well with all other Apple devices.