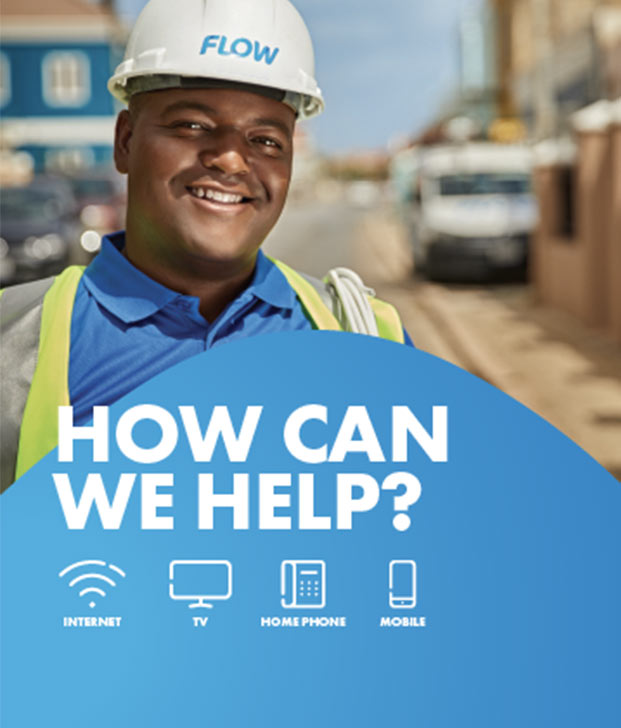 Samsung Phones
The latest Samsung phones on the market today provide users with the ultimate range of choices. When you opt for Android, it's much easier to find a smartphone that fits both your needs and your budget, with options ranging from the top-of-the-range flagship Samsung Galaxy S22 Ultra to cheaper options under a few hundred dollars that are still packed with all the amazing features you have come to expect from Samsung. It is easier for you to pick and choose which features are the most important to you and save some money in the process. Read on for a guide to choosing your next Samsung smartphone.
The Rise of Samsung Phones in the Global Smartphone Market
Samsung is known as a major electronic brand. Millions of people have Samsung TVs in their homes, and it is a trusted brand. It is also one of the best Android phone producers in the world.
Samsung is a Korean company founded way back in 1938. Over the years, Samsung has diversified into many different areas, growing from a small trading store into a global brand. However, it didn't enter the electronics market until 1969, and it wasn't until the 90s that Samsung started producing mobile phones.
Back in the early 2000 when Android was first released, Samsung produced its very first Samsung Galaxy smartphone using Android. This rapidly became the bestselling Android phone and pretty much anyone who wanted an Android smartphone looked at the Samsung Galaxy first over cheaper brands. Whereas other brands like LG and HTC were doing well at the time, it wasn't long before Samsung eclipsed them and rose to dominance.
Samsung Galaxy Smartphones
The Samsung Galaxy S series hit the market in 2010. By now, despite Apple's solid reputation in the smartphone sector, sales of Samsung phones had overtaken sales of iPhones. This was an extraordinary achievement, and it's a testament to Samsung's commitment to continually improving their products that by 2011, Samsung had grabbed 21% of the smartphone market compared to Apple's 14%, leaving the smaller brands fighting over the rest.
Today, Samsung phones are everywhere. Anyone looking for an Android phone is likely to consider a Samsung phone first, as the brand is ubiquitous and a world leader in terms of features and phone quality.
Why do people love Samsung phones so much? Well, it's because the Samsung brand is inextricably linked with quality, reliability, and durability. In fact, Samsung is the number one brand in the mobile phone sector and despite new brands like Huawei muscling into the market, Samsung is still the most successful phone brand.
Why Choose a Samsung Latest Phone?
Samsung phones are packed with features. The Samsung brand has been at the forefront of ground-breaking technology and every new Samsung phone released has new features and ever-improved cameras.
What are the Best Samsung Phones?
When it comes to finding the best Android phone, it can be quite a task with such a large range of devices, features, and more on offer. With an improved camera and a built-in S Pen, the Samsung Galaxy S22 Ultra is widely considered to be the best Android phone on the market today, but it's not cheap. If you want to spend less, then the Galaxy S22 offers many of the same features at a more affordable price.
The Best Samsung Phones You Can Buy Right Now
Let's take a look at the latest Samsung phones currently for sale.
Latest Samsung Galaxy Phone – Samsung Galaxy S22 Ultra
The new king of the Android handsets, the Samsung Galaxy S22 Ultra offers everything that you could dream of in an Android handset and comes complete with a built-in S Pen stylus. With a powerful camera packed with features, the latest, top-tier Snapdragon 8 Gen 1 processor, a stunning large display, and plenty of storage options, it's no surprise that this is the most popular Android phone on the market today and has gained somewhat of a cult following. If you're an Android user through and through, then there's no better phone than Samsung's latest flagship right now.
However, like anything, there are some downsides to consider if you are interested in this phone. The battery life could be better, as the handset is so powerful, but the battery might struggle to keep up. In tests, the handset lasted for just over ten hours in the 60Hz refresh rate mode, which isn't terrible but isn't amazing either. A higher refresh rate, such as the adaptive mode at 120Hz, will give you even fewer battery hours and leave you needing to find a charger sooner, which is sadly well below the performance of some competitors including the iPhone 13 Pro Max.
Budget Samsung Phones – Samsung Galaxy A53
If you are looking for a budget Android handset, then the Samsung Galaxy A53 is a top contender. If you are looking for an Android phone that is packed with features for less than $500, this handset will not disappoint. Despite the low price, you will get a 120Hz refresh rate for the large 6.5-inch display, decent wide and ultrawide camera features, and a sold design and build quality. In terms of battery life, it's quite average, but you can prolong the battery by using a 60Hz refresh rate if preferred. While it won't completely blow your mind, for a reasonable $449 it offers a lot of good features including excellent software support, an Exynos 1280 chipset, and expandable storage up to 1TB.
Samsung Latest Phone Options – How to Choose the Best Samsung Phones
The latest Samsung Galaxy S22 Ultra is the ultimate Samsung flagship handset, and many consider it to be the best Samsung phone on the market right now. But if you don't want to spend over a thousand dollars for a phone handset, you can go with cheaper flagships such as the Galaxy S22 Plus or the Galaxy S22, which are packed with many of the same amazing features.
There are also other, cheaper options to choose from, such as the Galaxy S21 FE, which provides users with a way to enjoy all the key features of the flagship line-up from Samsung. If you want to spend even less, the 5G-ready, budget Galaxy A53 is an ideal option. Along with the main flagship models, foldable phones from Samsung have also been popular in the last couple of years, with the Galaxy Z Fold 3 an impressive and unique addition to Samsung's phone line-up, with a huge screen that can be folded down to fit easily in your pocket and a generous 120Hz refresh rate. With a lower price tag and amazing features, the Galaxy Z Flip 3 is another option that is worthwhile considering.
If you are looking for an Android handset from a brand that has stood the test of time, offers a huge range of different options to choose from, and guarantees high quality, then Samsung's latest phone handsets might be the right choice for you. With options to suit all budgets and even the cheaper handsets packed with amazing features, there's something for everybody. Some of the main features you can expect from Samsung's latest handsets include:
Find My Phone Samsung
Users can take advantage of the Find My Phone feature to track their handset when it's lost or stolen. You can log into your account on a different device to see your handset's last known location and gain remote control over it if you suspect that it has been stolen, which will improve privacy and help you avoid having your data end up in the wrong hands.
Excellent Cameras
Samsung has long been known for its amazing camera features, and over time has consistently rolled out advanced camera functionalities earlier than competitors such as Apple. While Apple has certainly caught up with the amazing camera functionalities on the flagship iPhone models, Samsung is still a solid choice if you want a phone handset that easily turns into an advanced digital camera when you want to snap a photo.
5G-Ready
If you are ready to take advantage of the faster 5G network, then Samsung's latest handsets are a great choice. Even the cheaper models offer 5G support, so you don't need to pay high prices to get access to a 5G ready phone that will give you access to faster download speeds and high-speed internet in general when connected to cellular.
With so many awesome new handsets available to buy this year, picking the right Android phone for you is not always easy. Samsung is a safe bet with massive flagship phones that are loved for a number of amazing reasons.
Your Budget
How much you want to spend is going to play a big part in determining which Samsung phone is the best option for you. There are handsets available in every price range, so whether you have a little or a lot to spend you won't be disappointed. The Samsung Galaxy A21 or Samsung Galaxy A53 are the best value and budget handsets, but if you have more to spend, the flagship Samsung Galaxy S22 Ultra is a great buy.
Performance
With new-generation chips in most of the latest Android smartphones for this year, performance is not an issue no matter how much you are spending. The latest Snapdragon chips can be found in both the expensive flagship and the more budget-friendly handset options, so you can be sure of the best performance whether you are splashing out or pinching the purse strings.
Camera
The camera on a smartphone is often a top consideration for many people who are buying a new Android handset. The latest devices for this year are packed with excellent camera features, some of which are better than others as always.
The Samsung S22 Ultra has the best camera in the Samsung smartphone range. With a rear camera that has a 3X optical zoom and 100X digital zoom and a 40MP front camera for selfies, you will have no problem taking amazing selfies and photos for your social media channels. In addition, the Samsung S22 Ultra has cool AI enhancements, such as Detail Enhancer and Super Night Solution. No matter what sort of photos you like to take, this Samsung phone has you covered.
Screen Size
While Android phones are getting larger and larger, there are still some smaller screens to consider if you prefer this. The Samsung S22 Ultra has a huge screen (6.8 inches) and the Samsung S22+ isn't far behind with a 6.6 inch screen. The Samsung Galaxy A33 5G is a bit smaller with a 6.4 inch screen, but if a compact phone is more your thing, check out the Galaxy Z Flip3; the cover screen is only 1.9 inches.
Consider your comfort levels, practicality, and what matters most to you – do you prefer to have a large viewing screen, or is the ability to use your phone with one hand more important? Don't forget that even on the larger phones you can now switch into half-screen mode, making them much easier to use.
Gaming
If you like playing mobile games, then this is likely going to be something that you will be considering when you choose your new Android handset. Gamers will be impressed with the latest Samsung flagship phone, the S22 Ultra which is fully optimized for the best gaming experience. High RAM, a powerful processor, a fast refresh rate, and a good battery life are all some of the main factors that you must keep in mind before you choose the right Samsung handset for gaming.
Durability
Last but not least, the build and durability of the handset are important to think about. If you are hoping for your phone to last you a long time and be resistant to all the knocks and bumps that it might face in daily life, then check out the Samsung Galaxy XCover Pro. It is super rugged but the shell isn't so large that the phone looks ugly.
This year there is an impressive range of Samsung phones on the market with something for everybody.