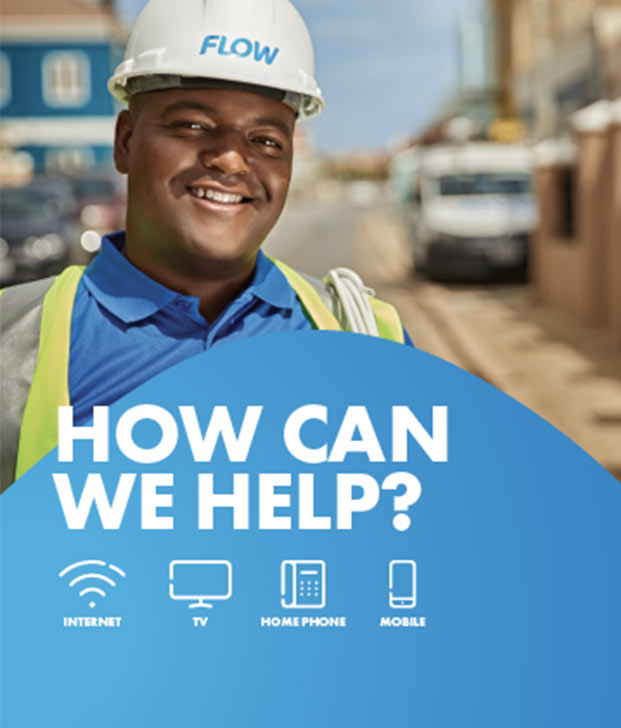 Simple Ways to Test your Internet Speed
If your home internet connection is going slowly, whether you are trying to load a website, stream a movie, or play a game, dealing with buffering can be seriously frustrating. The good news is that this can be an easier issue than you might think to troubleshoot, and the best place to start is with checking the speed of your internet connection. With more and more people now working remotely at least some of the time, connection issues are becoming more common. When that's combined with the kids being home for the summer, streaming Netflix, and playing games, it's not uncommon to run into problems with your internet speed.

When it comes to dealing with an internet connection issue, the fix might be something as simple and easy as restarting your router, which should always be the first thing to try. You may also want to upgrade to a mesh network or get Wi-Fi extenders for your home if the connection tends to struggle in some rooms more than others. Keep reading to find out more about how to check the speed of your internet connection and troubleshoot the issue if you are having trouble getting online or dealing with a slow connection issue.
How to Check My Internet Speed on a Device
There are lots of websites and apps that you can use easily to test your connection speed. Fast.com, CloudFlare, and Speedtest.net are some of the most popular options. Whether you decide to use a website or install an app to your device to test your internet speed, it's a wise idea to run the test a few times to make sense of how your connection is performing. Most of the time, an internet speed test will be completed in less than a minute, offering results for both download and upload speeds.
Why Do My Internet Speed Test Results Vary?
The speed of your internet connection may vary based on several factors including the time of day, the number of devices that are connected to your network, and several other factors. It is a good idea to run several speed tests over a day or two and track the results to get a better idea of the true speed of your connection.
How to Get Your Internet Speed from Your Wireless Router?
Depending on the wireless router that you use, you may be able to use its dedicated app to run an internet speed test. For example, Google's Nest Wi-Fi comes with the ability to run a speed test in the app, or you can simply ask Google Assistant to tell you how fast your internet connection is. Other routers including Linksys Velop, Eero, and Asus ZenWifi routers also come with this capability, although not all of them will support asking your smart speaker to run the test, so the dedicated app is the best place to look. This might be a more accurate option compared to using an online test since the router is directly connected to the modem.

While you may not have to upgrade your router if you find that the speed tests results are lower than you are paying for or much slower than you expected, this might be the case if you have an older router. Just like any other technology, router technology will change often, which can lead to performance issues. If your router is fairly new and you purchased it in the past couple of years, it's likely to be an issue with something else that is impacting your internet connection speed.
What to Do if My Internet Speed is Slower Than Expected?
If you run a speed test and find that you are getting much slower speeds than you expect or are currently paying for, there is probably no need to panic. Internet speeds can sometimes slow down for a variety of factors, and this might not be a true indication of the actual speeds that you are getting. The first thing to do is switch off your modem and wireless router, leave them off for around thirty seconds, and then turn them back on. Most of the time, this will reset the router and fix any speed issues that you might have been having.

Another option to consider is checking your provider's website where you will be able to see any details of outages in your area. If the speeds in your area are lower than expected at the moment due to an outage, the website or app will usually provide an estimated time when you can expect them to go back to normal.

Failing these two options, you may want to consider calling your internet provider to make sure that your modem and router supports the speed that you have on your plan, or to see if there are any promotions or plans available that might be worth you upgrading to so that you can get the speeds that you want.
The Best Fast Internet Speed Test Tools – Finding the Fastest Internet Speed Test
Whether you're signing up to a new internet contract or simply want to see why your speeds aren't as fast as you expected them to be, performing an internet speed test online is an easy process. These are some of the best internet speed testing options that you can access and use online to find out how fast your internet at home really is.
Online Speedtest By Ookla
Ookla is the original provider of free online internet speed testing services. They are the global leader in internet speed testing, so you can trust this website to deliver an accurate result when it comes to the performance of your network and any diagnostics. All you need to do is press a button to test your speed. Unlike many other speed testing tools, Ookla is not associated with any internet providers, so they do not have any conflicts of interest when it comes to providing accurate and unbiased broadband speed tests.
Verizon Speed Test
Verizon is the largest internet service provider in the US with hundreds of millions of customers and many different internet plans, so it's no surprise that they offer a free speed testing service. However, since they are associated with a popular internet service provider, it might be worth using this testing service alongside another independent testing tool. The free speed test offered by Verizon is easy to use and also offers tips and useful information for users.
NetSpot
NetSpot offers much more than a simple internet speed testing service. It is a complete auditing solution for analyzing a range of factors including network security, wireless area coverage, network feasibility, and more. It can be used to help you determine the best setup for your wireless home network and find any 'dead' zones in your home where you may struggle to get a connection. Along with testing your internet speed, you can also get information on where to place your equipment in your home in order to get the best wireless coverage.
Google Fiber Speed Test
This is the best speed test offered by Google, which is one of the original fiber optic providers around the world. Although fiber optics are known for offering some of the fastest internet speeds, most people today rely on a wireless connection to access the internet. Although this speed test has been designed with Google Fiber in mind, it can be used to test the speed of any internet connection. It offers a clean and easy-to-use user interface. All you need to do is click the Play button to begin the test and see your results appear quickly in the speedometer located in the middle of the screen. You'll also get information on what impacts your internet speed and how to improve it.
SpeedOf.me
This broadband speed test is designed for most operating systems and can easily be used on a mobile device. It offers a useful program that you can use to test both upload and download speeds, and results are displayed in real-time in a colorful graph. SpeedOf.me is also an ideal tool to use if you want to perform multiple internet speed tests over time since it includes a history graph that you can easily bring up to compare your current and past results. You can also use it to find out more about the time of day when your internet connection is at its best.
Fast
Fast.com is a free and easy-to-use free speed testing tool run by Netflix. It tests the connection between your device and the servers that Netflix uses in its content delivery system to measure your download speed. All you need to do is visit the site and your internet speed will instantly be displayed on the screen.

Whether you want to find out the time of day when your connection is fastest, are dealing with a slow connection, or are simply interested in learning how fast your internet is, there are plenty of easy ways to test your connection.