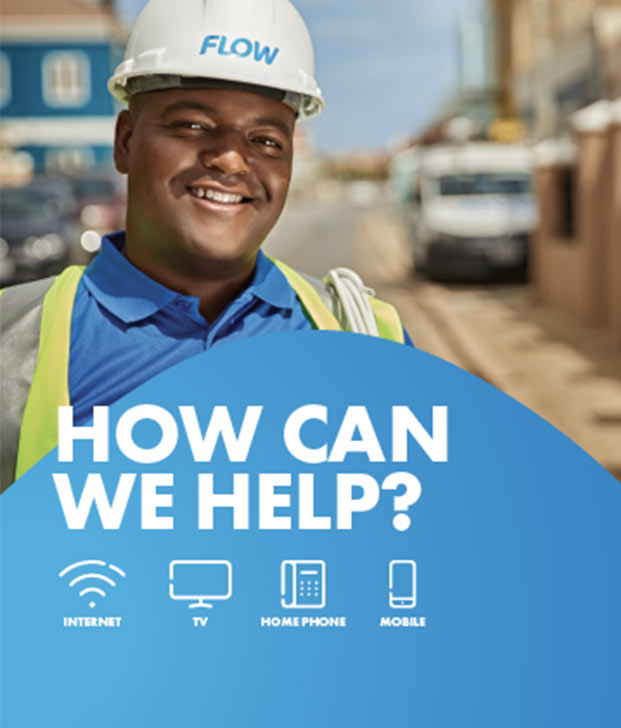 What to Look For in a Budget Cell Phone
As smartphone technology becomes more and more advanced, it seems that every new release from the big names in the smartphone world like Samsung and Apple is just getting more and more expensive. These days, it's not uncommon for brand new smartphones to cost more than a thousand dollars, and even some refurbished and second-hand handsets come very close. The good news is that not all smartphone options have to cost the earth, and you can find a great range of budget-friendly smartphone handsets on offer if you want to get a new phone that does everything that you need without emptying your bank account. More smartphone manufacturers have been releasing budget options recently such as Apple's iPhone 12 Mini and the iPhone SE.
What's the Best Budget Phone to Buy?
You might be surprised to hear that among all the hugely expensive smartphones out there, you can get several handsets for just a couple of hundred dollars or even less that are actually quite good for the money. While you may have to dig a little bit deeper to find a handset manufacturer that may not be quite as popular as some of the big names out there, you can certainly find budget-friendly handsets that offer high-resolution screens, excellent battery life, and fantastic camera features for the price.
While there's not one best option when it comes to the best budget cell phone to buy, there are plenty of handsets to consider. It's worth bearing in mind that you are rarely going to find a cheaper, budget smartphone handset that offers it all, so the best place to start is to figure out what is going to be the best choice for you by determining your must-haves and nice-to-haves. Whether you need a smartphone with great battery life, excellent camera features, or a phone that you can use for a great gaming experience with a sharp screen quality, you're sure to find a budget smartphone that at least offers the features that you need.
Along with looking out for budget options available to buy brand new, another good way to purchase your new smartphone on a budget is to keep your eye out for refurbished handsets that you may be able to get at a lower price compared to buying it brand new. As long as you go for a handset that has been refurbished by the manufacturer or a reputable retailer, you should have no problems. The phone will be covered by a warranty, and it will still feel like you are getting a brand new phone as it will be repackaged and reset to factory settings.
The Best Budget Gaming Phone
These days, mobile games are booming in popularity and there are more and more options available whether you like puzzles, card games, role-playing games, or first-person shooters. However, the gaming technology used for these programs is becoming more and more impressive too, meaning that not every smartphone is going to be able to keep up with it, especially if you are choosing from a budget range of handsets. However, the good news is that you don't have to give up gaming on your smartphone if you are looking to buy a budget handset. While there are plenty of very expensive and high-tech gaming smartphones out there that are designed to rival a portable gaming console with large, high-resolution screens, huge amounts of power, excellent battery life, and a high refresh rate, you can also find several contenders at the lower end of the price scale. The Asus ROG Phone 5 and the Lenovo Legion Phone Dual are two great budget smartphones to consider if having a great gaming experience on your phone is a priority.
The Best Budget Cell Phone Camera
Today, more and more people are ditching standalone cameras and instead relying on their cell phones to take photos. Because of this, it's unsurprising that the camera features might be something that you are interested in learning more about when it comes to choosing the right budget smartphone for you. Smartphone camera technology is becoming more and more advanced, and because of this, it's easier than ever to find a great camera on a cheap phone. Triple-camera setups are the standard for all smartphones, and you will usually find them even on the more budget options. While you might not get the best camera ever out of a budget cell phone, there are plenty of options out there that offer a lot for the price.
If you want to get the best camera cell phone, the Samsung Galaxy range has the best reputation for camera capabilities. They also offer a range of budget-friendly handsets such as the Samsung Galaxy S10e, which is one of the best cheaper cell phone options for taking photos, offering a great camera setup for the price. It includes a dual rear camera with wide-angle and ultrawide angle lens settings and a high-quality 10MP front-facing camera that can easily be used for video calling or taking selfies.
Google's Pixel range of smartphones is another budget-friendly range offering great camera options. The Pixel 4a is a great choice if you want an excellent camera phone on a budget, with awesome specs including a 12MP rear camera sensor with features such as dual-pixel phase-detect autofocus, optical image stabilization, and 4k video shooting.
The Moto G8 Power from Motorola is another good budget cell phone option to think about if you are mostly concerned about getting a good camera. It's one of the few budget smartphone handsets that offers a camera with zoom and ultrawide lens features.
Getting the Best Budget Mobile Phone – Tips for Saving Money
While watching the new releases from Apple and Samsung and researching the prices of the latest handsets can often make you feel like you'll need to spend a lot of money to get a good smartphone, this is not always the case. Along with a great range of budget smartphone handsets from a range of manufacturers that offer everything that most people are looking for in a new smartphone such as great camera capabilities, excellent battery life, and even budget phones designed with mobile gamers in mind, there are several other things that you can do to try and save even more money on your next smartphone.
Consider Buying Refurbished
As mentioned earlier, refurbished handsets can be an ideal way to make sure that you are getting the most for your money when you buy a new cell phone. Refurbished handsets can come from a wide variety of backgrounds, and contrary to popular belief, they are not always handsets that have been dropped in the bath or smashed up. In some cases, a refurbished handset might simply be labeled as such because it is a customer return or a phone in good condition that has been traded in by a customer who wanted an upgrade. Refurbished handsets that have been restored by the manufacturer or a trusted retailer can usually be trusted to be good quality and offer the same features and functions as you would expect when buying brand new. If you want to save even more money when buying your new cell phone, you may be able to get refurbished handsets that work perfectly well but have some signs of cosmetic damage on the body like scuffs and scratches that you could cover up with a case. Along with being a cheaper way to get your hands on one of the latest smartphones, refurbished phones are also much better for the environment compared to buying brand new, as it's a great way to keep the handsets working for longer and out of landfill.
Choose Your Phone Plan Carefully
If you want to buy a smartphone on a budget, then it's important to choose your phone plan carefully. It can be tempting to opt for a contract with a handset included but the problem with this is that you cannot shop around to get a cheaper price on the handset, and you will usually be tied in for at least two years, during which time you will be paying off the value of the handset from when you bought it – which is bound to reduce significantly before your contract is up.
Instead, you might want to consider going for a SIM-only plan, which is much more flexible and simply includes a SIM plan with your minutes, texts, and data allowance. Most carriers now offer SIM-only plans and you can choose from monthly, yearly, or longer contracts depending on how flexible you want to be. When you have a SIM-only plan, you pay much less per month for your phone and have the freedom to change your handset as and when you like without the need to wait for your contract to be up. You can also buy and use a refurbished handset to use with your SIM-only plan to save money.
While the latest handsets might set you back hundreds of dollars, dig a little deeper and you'll find a great range of budget-friendly options available to consider if you want to save money on your next smartphone.