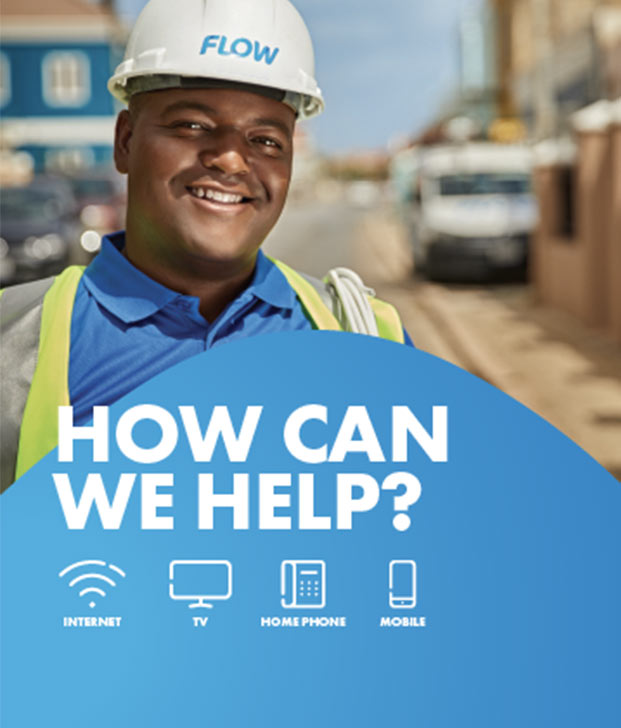 Xiaomi Phones
The best Xiaomi handsets on the market today include a range of different devices with something to suit all budgets, needs, and preferences. Xiaomi produces a huge range of different handsets, so while there may be a lot of high-end models from the company that rank highly, there are also plenty of cheaper handsets that are worth considering if you don't want to spend a lot. Handsets from Xiaomi cover every price point, making it easy for you to find what you are looking for in a handset that is not only within your budget, but also meets your expectations in terms of screen size, features, cameras, battery life, processing power, screen quality, and much more.
With Xiaomi always releasing new handsets, chances are that if you don't find one that ticks all the boxes for you, all you need to do is wait a while longer, and there might be something added to the market that is a more suitable option for what you are looking for.
Xiaomi Phones – About the Brand
Xiaomi tops the charts by volume of smartphones purchased in certain areas of the world. However, in other places around the world, the brand is not as well-known, and some people may have never heard of it.
One of the main things that makes Xiaomi stand out from the crowd as a manufacturer is how young it is in comparison to other big names like Samsung, Apple, and Huawei. Starting in 2010, it is one of the youngest of the top smartphone brands worldwide today. Pronounced 'shee-yow-mee', Xiaomi launched its first handset, the Xiaomi Mi 1 in August 2011. Several successful smartphone releases followed in China before the brand moved into other markets. Today, you can find Xiaomi smartphones in China, Europe, India, and in various other countries around the world, although it is yet to expand into the US.
Other Products Offered by Xiaomi
Along with many popular smartphone releases over the years, Xiaomi also offers a range of non-smartphone products. The company manufactures and sells a wide range of electronic products, including:
Tablets
Tablets are released sporadically by Xiaomi. The Mi Pad 5, released in 2021, is the most recent option. Before that, the latest tablet release was the Mi Pad 4 launched in 2018, so unlike other manufacturers, they don't have yearly tablet releases.
Laptops
Xiaomi offers laptops with the Mi Notebook brand, which borrows from the Apple MacBook design features quite a lot. If you want a laptop that looks similar to an Apple MacBook but at a cheaper price and powered by Windows, then Xiaomi might have what you need. The Mi Notebook Ultra is one of the latest laptops from the brand.
Wearables
Along with smartphones, Xiaomi is popular for wearables, having released some excellent fitness trackers that gained a lot of popularity. The Mi Band devices are available at low prices with some excellent top-end features which users love, with lots of five-star reviews to back them up. The latest fitness tracker from Xiaomi is the Mi Band 6. The Xiaomi Watch S1, released this year, is the flagship smartwatch option for the brand, along with the Mi Watch, which is packed full of modern features.
Accessories
Xiaomi also produce and sell a range of accessories that can be used with their smartphones and other electronic devices. These tend to be the easiest products from the brand to get your hands on no matter where you are located and include a broad range of options including wireless chargers, power banks, Bluetooth speakers, and more. The Xiaomi Mi 20W Smart Tracking Wireless Charging pad is one of the most innovative and unique products offered by the company, with a feature that finds the wireless charging coil in the device for you and automatically moves the pad's charging coil to connect to it.
Audio
You can also get audio products from Xiaomi, including both wireless and wired headphones in a range of styles. Similar in appearance to the popular AirPods from Apple, the Xiaomi Mi True Wireless Earphones are a popular option at a reasonable price.
Smart Home Devices
You can get various smart home devices from Xiaomi, with more of these sold throughout the world compared to smartphones, including in the US. The Mi Smart Speaker is a popular option, along with smart bulbs, thermostats, plugs, and more. However, if you are looking for smart home products, be aware that not all products are available in all areas, so you might have to spend some time researching to figure out what you can buy where you live.
What is the Latest Xiaomi Phone?
Xiaomi's best phone right now is the Xiaomi 12 Pro. With a sleek finish and an elegant design, the 12 Pro has a fantastic 6.72 inch display, three 50MP telephoto lens cameras, and super-fast 120W charging capabilities. It offers superior performance, making it an excellent choice for photographers, gamers, and just general users. It runs on the latest version of Android and is powered by the Snapdragon 8 Gen 1 GPU. There are options for either 8GB or 12GB of RAM depending on what you need, and you can choose from either 128GB or 256GB of storage space.
On the downside, this handset does not have an IP rating, although there are some dustproofing and waterproofing features. If you are interested in the camera, then you might be disappointed to hear that it is not the best when it comes to zoom since it is limited to a 2x optical zoom. However, these are only small issues, and overall, it's a great choice of device especially if you are looking for a cheaper alternative to the latest flagship phones from brands like Apple and Samsung.
Xiaomi Latest Phone Alternatives – Other Handsets Available
The Xiaomi 12 Pro isn't the only option to consider if you are interested in getting your next handset from this brand. Xiaomi is always releasing new smartphones, so there really is something for everybody, with lots of features to choose from and handsets that are available at all different price points. Whether you are on a tight budget and want to get the most for your money or are looking to treat yourself to one of the best options from the brand, finding what you need is easy. Aside from the latest Xiaomi 12 Pro, some of the other handset options from this brand that are worth considering include:
Xiaomi Mi 11
An excellent option to choose from when it comes to the older flagship models from the brand, the Mi 11 was released in 2021 and runs on the latest version of Android. It has a powerful Snapdragon 888 CPU and comes with 8GB of RAM, with both 128GB or 256GB storage options to choose from. A large 4600mAh battery offers adequate battery life, and the rear camera is packed with the latest technology including a 108MP wide lens and a 13MP ultrawide lens. The macro photography mode with a bespoke rear lens made this handset a popular choice with photographers. The handset itself is sleek and stylish, with a screen that looks great and boasts a high resolution and refresh rate. The top-end chipset might not be the latest option, but still packs a punch when it comes to power. While it's been a while since this handset was released and it has been reduced quite a lot since then, don't let the low price put you off since it's a great handset if you want to get more for your money.
Xiaomi Poco X3 NFC
For a handset that might appear cheap and cheerful at first, this option from Xiaomi is surprisingly good with a range of impressive specs. The Snapdragon 732G offers lots of processing power and the gaming performance in particular is very impressive. The battery life is also awesome, with a 5160mAh battery that can last for two days of moderate use, which is fairly rare to find in phones today, particularly those with high processing power and a 120Hz screen like this one. While the camera might not have the amazing features of some other phones on the market today, it offers all the basics you can expect and will do the job if you only want the basics. The phone is also quite large with a 6.67 inch screen, which might not be for everybody, but will certainly be a bargain at the price for some.
Xiaomi Redmi Note 10 Pro
If you want to get the best phone from Redmi, a sub-brand of Xiaomi, then the Note 10 Pro is definitely an option worth considering with some of the best specs for the price. An excellent, high-resolution 108MP camera, a huge 5020mAh battery, and a large, bold screen with a 120Hz refresh rate make this handset one of the best options to choose from if you want to make your money stretch further. With an excellent set of stereo speakers built into the design, coupled with the large screen it's excellent for gaming and other entertainment options. While there are a few modern features that aren't included, such as 5G compatibility, if you're not too fussed about that and just want to get the best usability features at the best price, then this phone is a star choice.
Xiaomi 12
If a smaller handset suits you better, then the Xiaomi 12, released this year, is a good option to consider. Running on the latest version of Android and powered by the powerful Snapdragon 8 Gen 1 processor, this handset is the main flagship phone from the company this year along with the Pro model. A more petite frame compared to the alternative means that this phone will sit nicely in your pocket, is easy to carry around, and feels great in your hand. The smooth finish makes it easier to use, and despite the smaller size it's packed full of lots of high-end specs. You'll enjoy powerful processing, a great 50MP main camera, excellent battery life, and fast charging capabilities. While it doesn't offer as much as the Pro, and there are some issues to keep in mind like no zoom on the camera and the fact that some users have reported it overheating quite easily, it's still a good phone to consider.
Xiaomi Poco F3
The Poco sub-brand from Xiaomi was very popular during 2020 and 2021, and the F3 is part of the third generation of device releases. This phone is excellent in terms of performance and display, making it an ideal choice for gaming, streaming, or simply for scrolling through Instagram. The display is brilliant, with excellent brightness settings and a massive 120Hz refresh rate to keep your scrolling, gaming, or watching as smooth as possible. For the price, this is one of the best gaming phones that you can get, with performance to rival the flagships. It has a solid build and looks amazing. That being said, there are some small issues – the camera is quite basic, but if you're looking for a gaming phone rather than a camera phone, it might not matter for you. There's also no wireless charging option, but not everybody needs that.
Xiaomi 11T Pro
The first phone to lose the 'Mi' branding that was previously used by Xiaomi, this handset is a fantastic mid-range option with a powerful processor, useful range of camera features, intuitive fingerprint scanner, and a screen that looks great. It feels fluid and responsive to use and is a great option if you need to charge and go quickly, with super-fast charging. It is powered by the Snapdragon 888 CPU and there are options for either 128GB or 256GB of storage. The camera is excellent with a 5MP telemacro lens and lots of photography modes to play with. There are some issues to be aware of, including the fact that it can overheat quite quickly, which may reduce processing power. While the fingerprint sensor is quick and responsive, it is placed a little bit too high for some people. However, it's a great mid-range handset overall, especially if you're on a budget.
Xiaomi Smartphone Lines Explained
Xiaomi offers a range of different smartphones and compared to some other brands, their lines can be quite confusing. Each line tends to have a numbered device that offers various alternatives that can either raise or reduce the asking price. Specs and designs of various devices are also renamed depending on the area or have different specs depending on where they launch, which can make choosing the right Xiaomi phone for you a bit of a nightmare.
When it comes down to it, however, there are only really five main smartphone lines from Xiaomi. These are the main numbered series, the Mi Max and Mi Mix series, which haven't been updated for a while, the Redmi Note Series, and the Mi A series. There are also sub-brands such as Pocophone.
Main Numbered Series
The line of numbered smartphones will usually get a new release each year, with the most recent release being the Xiaomi 12. There are typically a few different variants within the numbered line as is common with most brands. This year, there has been the Xiaomi 12, 12 Pro, and 12X. The 12T family is expected to be released later in the year, and there may be a Xiaomi 12 Ultra release in the works. Each numbered phone release will usually come with the flagship Qualcomm processor for the year and a state-of-the-art camera system. If you are looking for the best smartphone offered by Xiaomi at the moment, then the flagship numbered line is the place to look.
Sub-Brands
Xiaomi has recently started different sub-brands which operate under the Xiaomi umbrella. These include Redmi, Black Shark, and Pocophone or Poco. Redmi started out as a line of low-cost smartphones and was made its own brand in 2019. It's recently started producing phones with flagship specs, but low cost budget- and mid-line specs are still the main products.
Poco, or Pocophone depending on the location, was launched by Xiaomi in 2018. The new smartphone line offered the then-flagship processing chip in a budget-friendly phone, the Poco F1 which was extremely popular around the world. Eventually, the branding was set apart from Xiaomi to become its own sub-brand, and a new release, the Poco F2 Pro was launched. Since then, this sub-brand has offered a few mid-range Poco phone handsets including the popular Poco F3 and the Poco X3.
While it is technically a sub-brand, Black Shark isn't quite as independent from Xiaomi as the others. It mainly focuses on gaming smartphones, and the Black Shark 4 series are the most recent releases. They feature high refresh rates, powerful processors, and a unique design with a gaming focus.
Xiaomi Vs Competitors – What Sets This Brand Apart?
Compared to other popular names in the smartphone market like Apple and Samsung, Xiaomi is a relatively new company, with only around a decade of operation behind it, which makes it even more impressive that it has been able to expand as much as it has in that amount of time. Some of the main reasons why Xiaomi has been so successful and how it sets itself apart from its competitors include:
Very Low Prices
Most of the smartphones and other products offered by Xiaomi feature extremely slim profit margins. This company is different from its competitors in that it usually sells devices with only a very slight markup on the manufacturing and supplies price, which allows it to provide a much cheaper alternative than the competition to its customers. However, Xiaomi does offset this by monetizing your usage. Xiaomi is actually a data company rather than a hardware company, which means that it makes most of its profit from data collection and mining. This means more ads, more data collection from the apps that it offers, and other ways to make money from users. If you're OK with that, then you can save money on a phone. But most users either aren't aware or don't really care about Xiaomi's data mining practices, and are fine with just letting it happen to get cheaper alternatives to competitors.
Emerging Market Focus
Since Xiaomi offers some of the cheapest products on the market today, it has a bigger focus on smartphone and electronics markets where customers are searching for the cheapest devices, including India and China where it has been very successful, beating bigger, more expensive rivals like Apple and Samsung. Instead of putting an equal amount of focus on the premium smartphone markets around the world such as the US and Europe, Xiaomi heavily emphasis solely on the emerging markets, heavily associating its brand with these areas. Ultimately, this business model was a smart move, which helped Xiaomi get ahead of larger brands like Apple and Samsung that spent a long time avoiding countries like India, where Xiaomi is now a rapidly growing and successful brand.
Extended Availability
Since Xiaomi has such slim profit margins, the brand can't release the same amount of completely new phones each year as you would expect from competitors such as Samsung and Apple. Instead, they release a handful of major new phones per year, but the difference between Xiaomi and competitors is that the handsets are typically available for much longer compared to competitors. Instead of bringing out an entirely new phone, subtle upgrades and variations on the latest releases are brought out, which helps Xiaomi stay fresh in the market. Being available for years allows Xiaomi devices to make as much as possible, maintaining strict control over supply and demand by preventing over-manufacturing.
If you are in the market for a new phone, Xiaomi is worth considering. While it has mostly focused on emerging markets, this brand is gaining popularity for its reasonable prices and excellent specs around the world. Offering excellent performance, design, camera features, and more, Xiaomi has a handset for almost everybody.