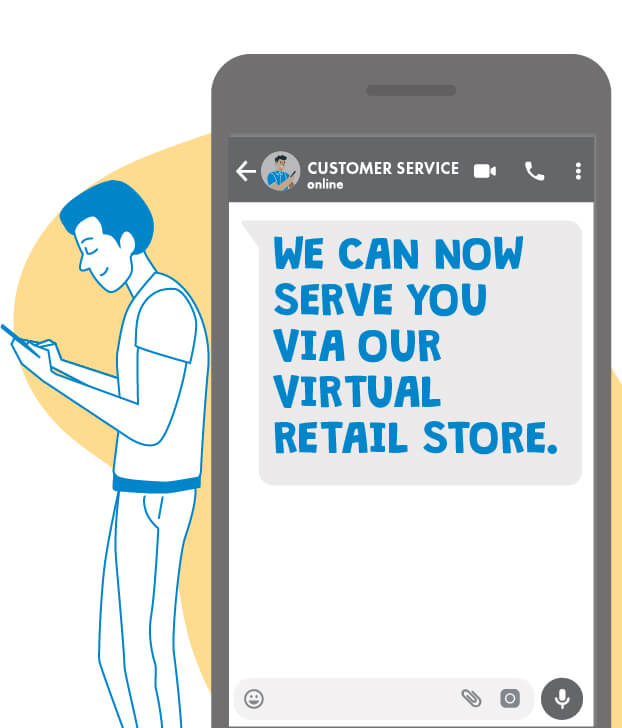 Add us to your WhatsApp contacts for safe and convenient access to our virtual retail store.
PERSONALIZED SERVICES:
Account and service inquiries
Make payments safely on the MyFlow App
Opening hours: Mon - Sat 10.00 am to 7.00 pm
WhatsApp number provided is only for WhatsApp messaging. Not valid for calls.