Our Commitment to Serve You
We are facing an unprecedented situation with the Coronavirus. Developments are rapidly occurring. Decisions are being made in real-time that affect our colleagues, our families and our communities.
Learn More
Staying Connected
With the safety of our customers and team in mind, we have several ways to top up or pay your bills without visiting our stores.
Pay your bill online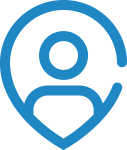 If you prefer to pay using a credit card, you can do so from any web browser using the myflow web portal or the MyFlow App.
Click here to pay now.
You can also pay your bill directly through your preferred bank, including:
First Citizens Bank Limited
RBC Royal Bank
Scotiabank
---
Download The MyFlow App
Pay your bill
View payment history
View all services active on your Account
Find a Flow store nearest to you
Our Stores
Please note we have adjusted our retail operations to comply with the guidelines provided by both the Government and the Ministry of Health to limit the spread of the coronavirus (COVID-19).
At this time, our retail stores will be providing reduced services, facilitating cash and kiosk payments ONLY.
We have also adjusted our operating hours as follows:
Port-of-Spain, Chaguanas and San Fernando Retail Store Operating Hours:
Monday – Friday: 8:00am to 2:00pm
Saturday: 8:00am to 1:00pm
Trincity Retail Store Operating Hours:
Monday – Friday: 9:00am to 3:00pm
Saturday: 9:00am to 3:00pm
If you need to visit one of our stores, please follow MoH and WHO guidelines to protect the safety of our customers and employees.