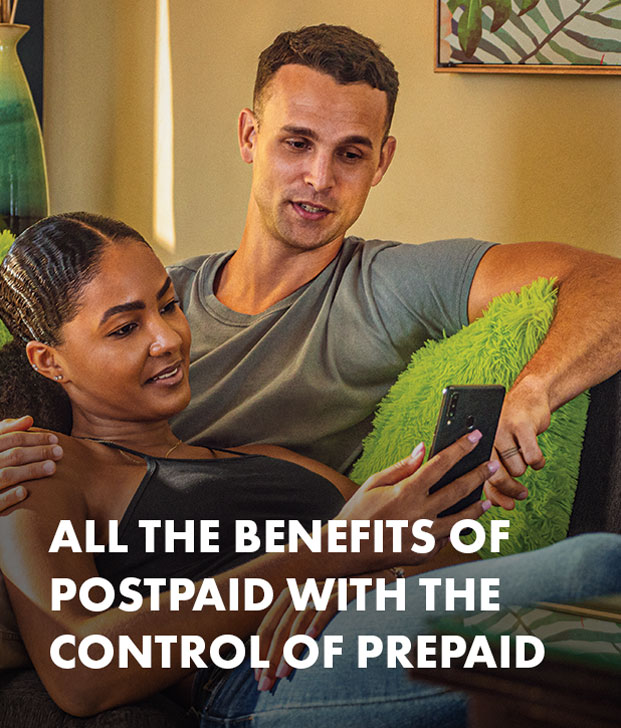 Chippie Hybrid Plans
With Chippie's Hybrid plans you will get the best of mobile postpaid and prepaid services combined.
You get full control over cost with no overages and the peace of mind of a postpaid plan. It's a combo
bundle that will cater to all your connectivity needs.
*To all FLOW and Chippie numbers. Fair Use policy applies. Deposit required.
See Terms & Conditions on this page for details.
Save 50% when you add Chippie
Mobile to your home services
Hybrid Plan Benefits
Flexibility
You get to choose the plan that fits you.
Best rates
Get the best rates for mobile data and minutes.
Data roll-over
This means that all data not used will be
forwarded to the next billing period for usage.
Easy fixed monthly payment

Switch to Prepaid
If you have terminated all your monthly grants
you become a prepaid client
Apply today for a Chippie Hybrid plan!
Visit any Flow Store to apply for, or to switch to one of these plans. Our representatives
will gladly assist you.
A valid ID and a deposit maybe required depending on the plan.