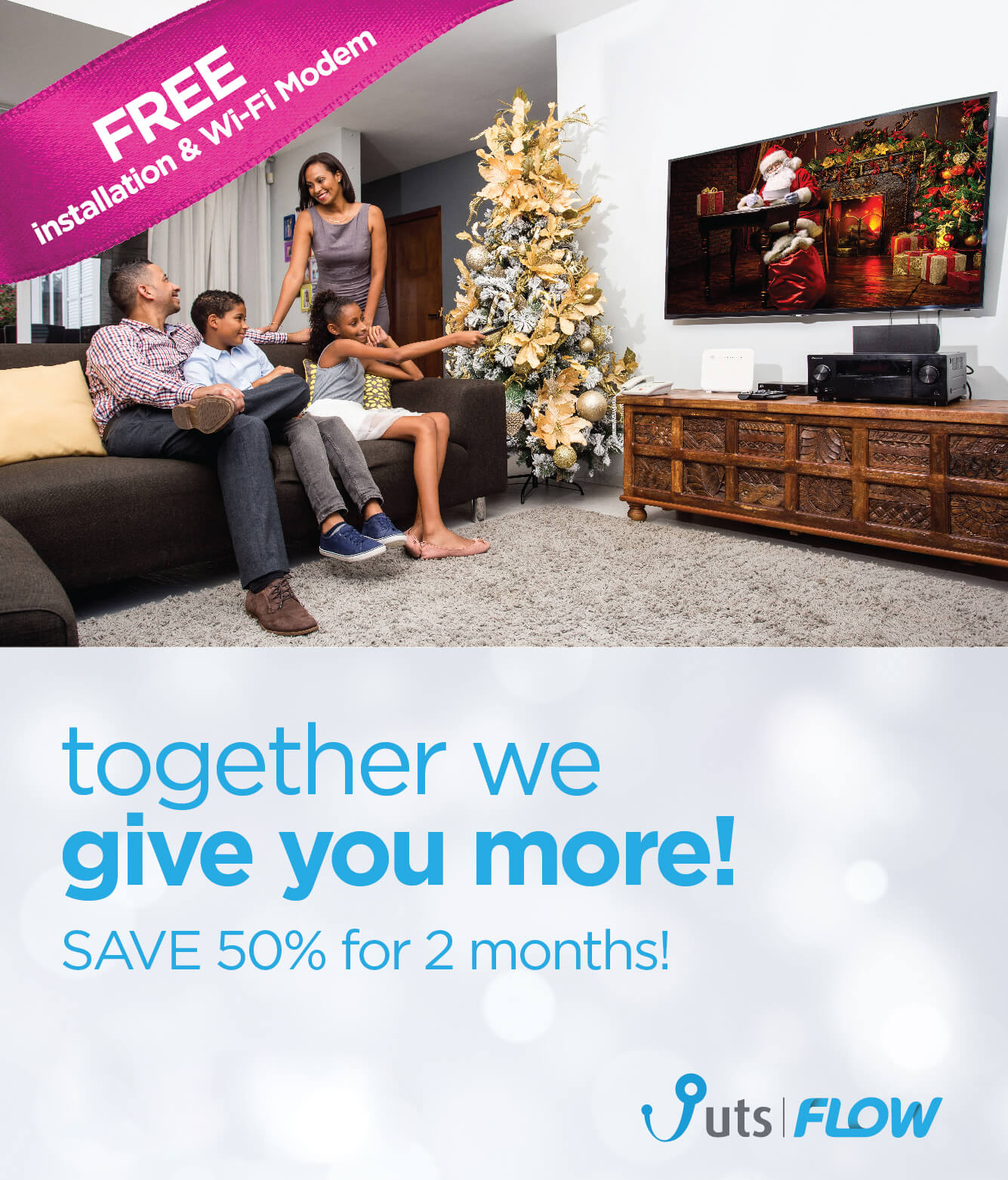 Celebrate this holiday season
with UTS and Flow!
When you sign up for:
Any broadband package 30mbps and above
Double play (broadband and video) package
Ultra Bundle
UTS and Flow wishes you a holiday season filled
with family traditions and the joy of quality time spent together!
Call or visit us at any of our stores to sign up today!
Offer valid from November 11th till December 31st, 2019.
2.5% discount will be applied on the first and third month of your monthly fixed invoice.
click here for Terms and Conditions
Offer is valid until December 31st, 2019.
Customers will receive a 50% discount on their internet, Double Play, or Flow Ultra monthly fee for 2 months. Discount applies to the first and third month. Installation is free of charge.
Offer is applicable to new customers who apply for any broadband package with speeds of 30Mbps or above; Double Play Basic 15mbps & 30Mbps; and Double Play Extended Basic 8mbps & 15mbps.
Customers who apply for a broadband package with speeds lower than 30Mbps will only receive free installation.
Offer cannot be combined with any other broadband promotional offers.