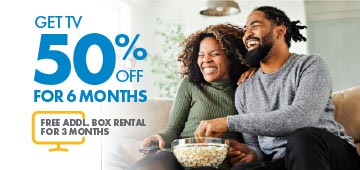 TV PACKAGES
TV ESSENTIAL
ANG 49.00/mo
ANG 24.50/mo**
Enjoy more with
118 Channels
including Flow On Demand
Record your favourite shows with 5 hours of Cloud Recording
Add an extra Set Top Box
TV PLUS
ANG 87.00/mo
ANG 43.50/mo**
Enjoy even more with
169 channels
Flow On Demand
10 hours of Cloud Recording
Paramount+ on Flow On Demand
Add an extra Set Top Box
TV MAX
ANG 118.00/mo
ANG 59.00/mo**
Enjoy most with
197 channels
including Flow On Demand
15 hours of Cloud Recording
Paramount+ on Flow On Demand
Add an extra Set Top Box
** Price stated is valid for the first 6 months of a 12 months contract
Add an extra Set Top Boxand enjoy 3 months rental FREE!
Max 3 additional STBs per account. Based on a 12 mo. contract.
AMAZING TV FEATURES
Enhance your entertainment with the best features.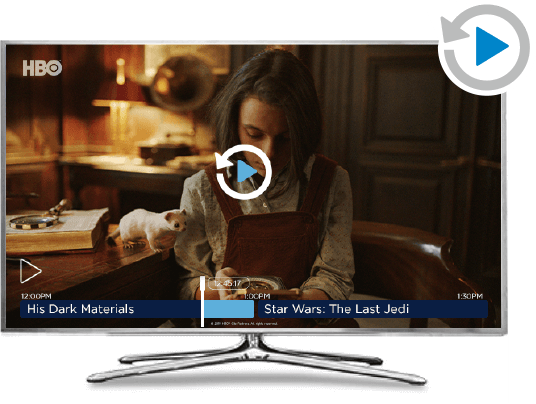 INSTALLATION FEES
Here are the fees for Flow TV installation and extra hardware. Check out the great savings you will get when signing up for Flow's TV Service in combination with your broadband package.
| Onetime Fees | Fee outside of promotions (Incl. OB) |
| --- | --- |
| Installation Internet Only | 74.19 |
| Installation TV Only | 74.19 |
| Installation TV & Internet | 74.19 |
| Installation Fixed Voice | 74.19 |
| Deposit | 150.00 |
| Additional Flow TV Set Top Box | 10.60 p/m |
| After the 4th Flow TV Set Top Box | 14.85 p/m |
| Amplifier - You can have up to 4 setup boxes and 1 modem within your home. If you want to have more boxes in your home, an amplifier is required. | 100.00 |
| Fiber Switch - to be used when on Fiber when 3 STB's or more, instead of Amplifier | 42.44 |
| Modem Charge | 53.00 |
| Additional Cloud Storage | Fee |
| --- | --- |
| 10 Hours | 9.54 |
| 25 Hours | 19.08 |
| 100 Hours | 28.62 |
| Replacement costs if IP SET-TOP BOX equipment is lost, damaged or stolen. | Fees |
| --- | --- |
| IPTV STB replacement | 238.50 |
| IPTV Remote replacement | 37.10 |
Please note: All prices are in ANG And incl. OB