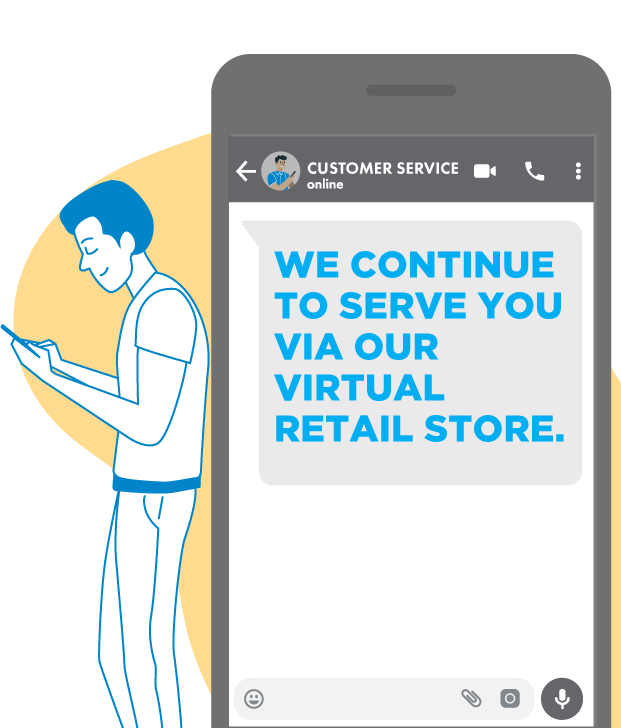 Add us to your Whatsapp contacts, email us at flowsalina@cwc.com for safe and convenient
access to our Virtual Retail Store.
PERSONALIZED SERVICES:
Account and service queries
Request new or upgrade your existing services
WhatsApp messages only.
Opening hours: Mon - Fri 8:00 am to 4:00 pm, Sat 9:00 am to 12:00 pm.
Make an appointment for our Retail stores via Flow Appointment.