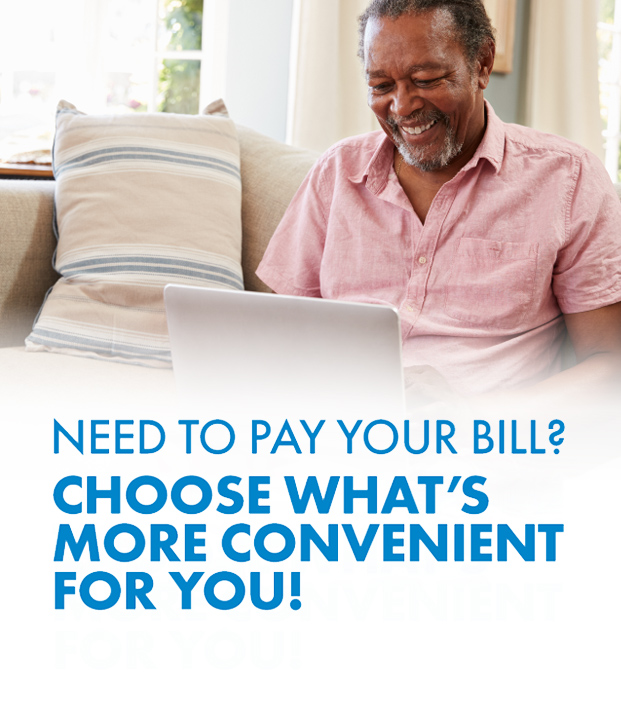 Paying your bill is easy
The fastest and easiest way to pay your bill is with automatic payments directly
through your bank. Choose the payment option that's right for you.
Online Banking
Standing Order
Pagafásil


Pagomátiko
Online Banking
With online banking options like direct debit and recurring payments through your own bank, you can pay your bill from the comfort of your home.
Recurrent Payments
Avoid late payments with autopay or recurring payments through your bank.
| | |
| --- | --- |
| BANK | FLOW ACCOUNT NR. |
| RBC Royal Bank NV | 8000000011063258 |
| Banco di Caribe NV | 15434603 |
| Maduro & Curiels Bank | 87017107 |
| Orco Bank NV | 10185210400100101 |
| SFT/Vidanova Bank | 001157810000 |
| CIBC First Caribbean Bank | 1003350 |
Standing Order
With a standing order you will instruct your bank to pay a fixed amount to Flow, at regular intervals (say on the 31st of the month). Please contact your bank for more details to apply for a standing order.
Pagafásil
Pagafásil is a PSB Bank service and offers customers different locations to pay their bills. Pagafásil Kiosks are easily identified by the Pagafásil logo. For more information on this service and an overview of the Pagafásil locations, please visit the Pagafásil website.
Pagomátiko
With over 100 Pagomátiko locations conveniently located all over Curaçao, you can now pay your bills and recharge your pre-paid phone 24 hours a day (at selected merchants), 7 days a week. For more information on this service and an overview of the Pagomátiko locations, please visit MCB's Pagomátiko website.
Check your invoice balance
There are several options for you to check your Flow invoice balance. Make your payments
accordingly before the due date, in order to avoid any inconvenience!
SMS
SMS your invoice account
(contract number) to 1122.
Only for Chippie users.
Online Check Tool
Go to www.uts.cw/outstanding
and fill in your invoice account
(contract number)
miFlow
Go to miflow.cw, login to your
miKuenta account and choose
the concerning contract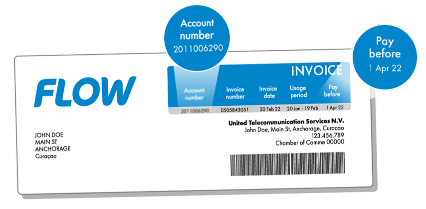 Useful tips
For an accurate and
timely payment process
Include only your account number as a reference when making
payments. Your account number can be located in the blue
section on the top right corner of the 1° page.
Pay your invoice by your bill due date located in the top corner
of your bill.