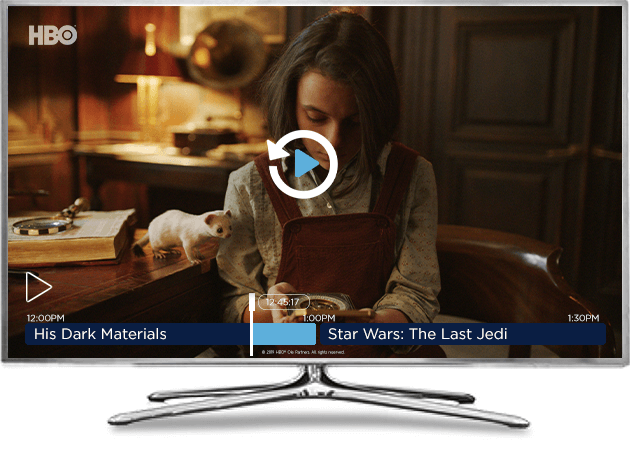 WITH REPLAY TV YOU WON'T MISS A MOMENT OF ACTION!
Now you can repeat that scene that you missed or go back up to 24 hours of programming.
LEARN MORE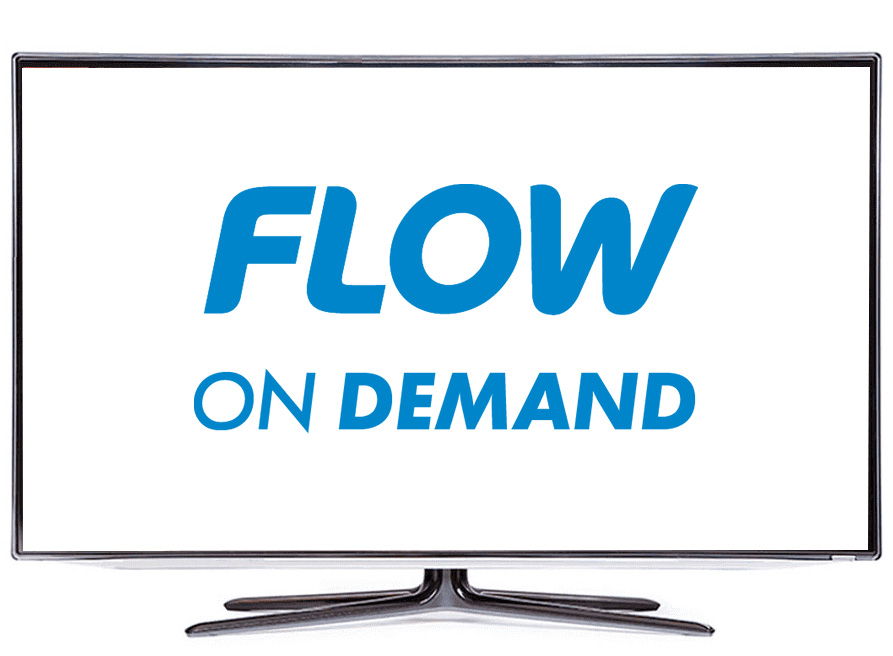 THE BEST OF ENTERTAINMENT WHENEVER YOU WANT
With a single click on your remote, you can enjoy the best and latest shows and movies with the enhanced Flow On Demand library.
LEARN MORE
TV Packages
TV Plus
80

Channels

71

Audio

10 hours

Cloud Recording

35 HD

Channels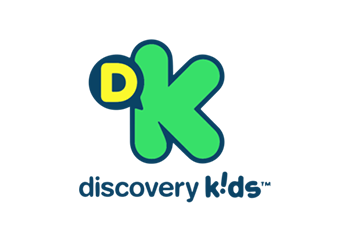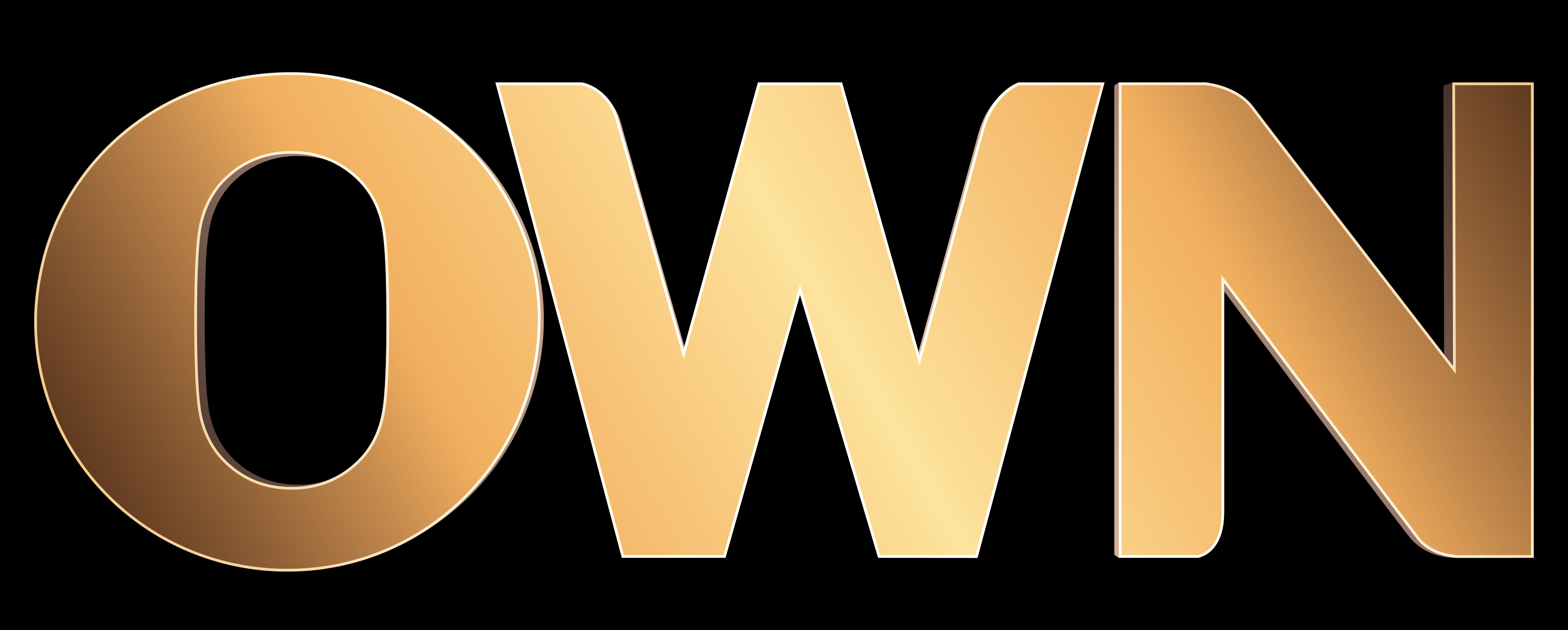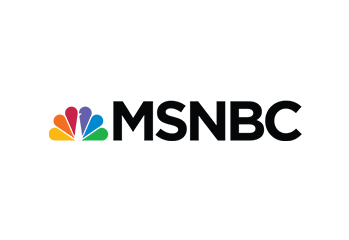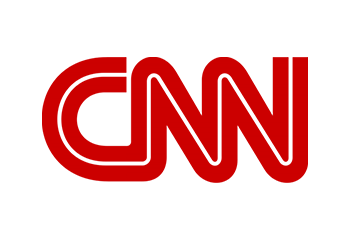 See all channels
TV Max
95

Channels

71

Audio

15 hours

Cloud Recording

49 HD

Channels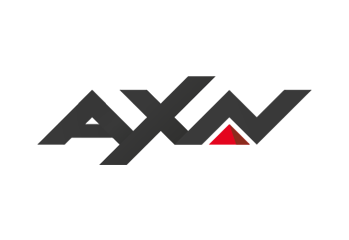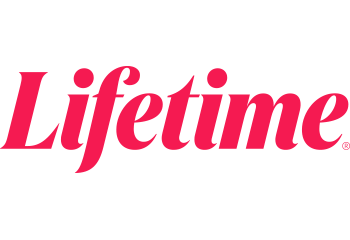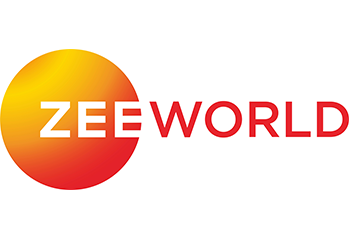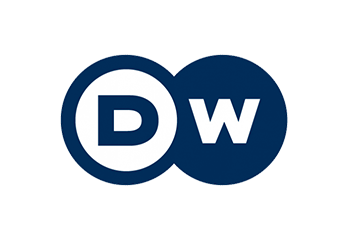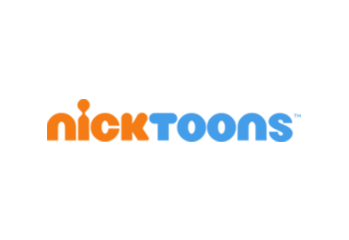 See all channels
TV Watch All
107

Channels

71

Audio

15 hours

Cloud Recording

63 HD

Channels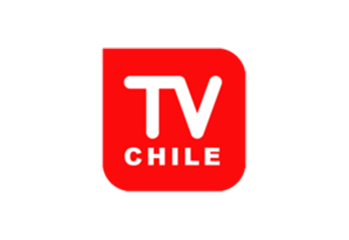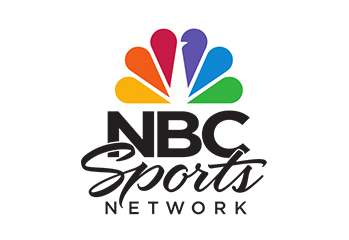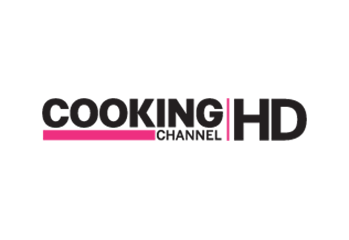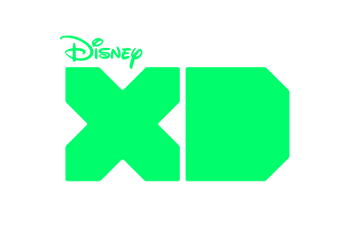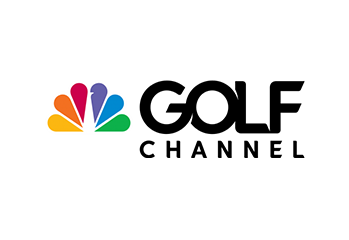 See all channels
TV Plus
| | |
| --- | --- |
| 100 | Flow 1 HD |
| 101 | Cala Weather HD |
| 103 | Jamaica News Network (JNN) |
| 104 | Cable News & Sports |
| 105 | PBC Jamaica |
| 106 | Jamvision TV |
| 107 | Island TV HD |
| 110 | TVJ - Television Jamaica HD |
| 111 | PREVU HD |
| 112 | CVM HD |
| 113 | NBC (WTVJ) Miami HD |
| 114 | Fox (WSVN) Miami HD |
| 115 | CBS (WFOR) Miami HD |
| 116 | ABC (WPLG) Miami HD |
| 118 | Lucky Play TV (Former CVM Plus) |
| 119 | MSNBC |
| 121 | CNBC |
| 123 | HLN |
| 124 | CNN-US HD |
| 125 | CNN International |
| 126 | BBC World News HD |
| 128 | Al Jazeera English |
| 130 | UWI TV HD |
| 131 | Mello TV HD |
| 132 | TBS, LA |
| 139 | Jamaica Education TV (JET) |
| 140 | eHSN (e Home School Network) HD |
| 142 | Flow TV Surrey |
| 145 | Business Access TV |
| 146 | Sony Entertainment TV LA |
| 147 | AXN HD |
| 149 | TNT Series HD |
| 151 | CALA Classics |
| 153 | TNT Latin America HD |
| 155 | Warner TV HD |
| 156 | National Black Television |
| 157 | E! TV |
| 158 | ESTV HD |
| 163 | FYI, HD |
| 164 | A&E HD |
| 165 | LIFETIME REAL WOMEN |
| 166 | Lifetime HD |
| 167 | Paramount TV HD (Spike) |
| 168 | Investigation Discovery |
| 169 | Tru TV Latin America |
| 170 | Law & Crime |
| 172 | COMEDY CENTRAL HD |
| 201 | Duck TV |
| 202 | Cartoon Network Latin America |
| 205 | Tooncast Latin America |
| 206 | Nick Jr |
| 207 | Nick HD |
| 208 | Discovery Kids |
| 210 | Cartoonito (Boomerang) |
| 214 | DISNEY JR |
| 220 | Animal Planet Latin America |
| 221 | Discovery Latin America |
| 225 | Discovery World HD |
| 226 | Discovery Theatre HD |
| 235 | History HD |
| 237 | PBS HD |
| 250 | TLC Caribbean |
| 251 | Discovery Home & Health Latin America |
| 254 | TV One HD |
| 255 | Jamaica Travel Channel |
| 257 | CLEO TV |
| 258 | OPRAH WINFREY NETWORK (OWN) |
| 259 | Food TV HD |
| 261 | HGTV HD |
| 265 | AWE HD |
| 317 | NHK |
| 390 | Gayelle TV |
| 398 | Synergy TV |
| 399 | M&E TV (TTEN) |
| 400 | RE TV |
| 401 | HYPE TV |
| 403 | EPLUS |
| 404 | FEVA TV HD |
| 405 | TEMPO |
| 407 | BET |
| 408 | BET Her (Centric) |
| 409 | NICK MUSIC |
| 410 | BET JAMS |
| 412 | MTV LIVE HD |
| 413 | MTV HD |
| 414 | VH1 HD |
| 415 | BET SOUL |
| 416 | VH1 Classics |
| 501 | BRAVO HD |
| 502 | TURNER CLASSIC MOVIES |
| 540 | Cinemax |
| 551 | Cala Westerns |
| 599 | Trinity TV |
| 600 | LOVE TV |
| 601 | Mercy & Truth Ministries |
| 602 | Power of Faith Ministries |
| 603 | TBN HD |
| 604 | Smile of a Child |
| 605 | Inspirational Network |
| 606 | EWTN Eternal Word |
| 608 | 3ABN ( Seventh Day Adventist) |
| 610 | BET Gospel |
| 611 | Daystar |
| 612 | Positive TV (JUCE TV) |
| 614 | Hillsong Channel (The Church Channel) |
| 615 | WORD NETWORK |
| 617 | NCU TV |
| 690 | Flow Sports HD |
| 691 | Rush HD |
| 704 | ESPN Caribbean HD |
| 706 | ESPN 2 HD |
| 716 | TVJ Sports Network |
| 801 | LOVEFM |
| 802 | NCU FM |
| 803 | Gospel Ja FM |
| 808 | KLAS Sports Radio |
| 809 | Nationwide Radio |
| 810 | POWER 106 FM |
| 811 | News Talk 93 FM |
| 812 | RJR94 FM |
| 813 | BBC WORLD RADIO |
| 818 | ZIP FM |
| 819 | KOOL 97 FM |
| 820 | FAME FM |
| 821 | FYAH 105 FM |
| 822 | IRIE FM |
| 823 | HITZ92 FM |
| 824 | Mega Jamz 98 FM |
| 825 | Mello FM |
| 830 | The Edge 105 FM |
| 831 | TBC 88 FM |
| 832 | Sun City Radio 104.9 FM |
| 901 to 950 | Stingray Music |
| 108 | My33 (Miami) - WBFS HD |
| 109 | WSEE Philadelphia (CBS Erie) |
| 117 | CBC (Toronto) |
| 133 | KTLA (Los Angeles) |
| 134 | CW11 |
| 135 | WWOR (New York) - MY9SD |
| 137 | City TV (Toronto) |
| 138 | NTV (St. John's, NFLD) -GulfCom |
| 141 | Flow TV Middlesex |
| 901 | Hit List HD |
| 902 | Pop Adult HD |
| 903 | Standards HD |
| 904 | Jukebox Oldies HD |
| 905 | Flashback 70S HD |
| 906 | Everything 80S HD |
| 907 | Nothin' But 90'S HD |
| 908 | Maximum Party HD |
| 909 | Dance Classics HD |
| 910 | Dance Clubbn' HD |
| 911 | Holiday Hits HD |
| 912 | Classic' Rock HD |
| 913 | Rock Alternative HD |
| 914 | Rock HD |
| 915 | Hard Rock HD |
| 916 | Alt Rock Classics HD |
| 917 | The Blues HD |
| 918 | Adult Alternative HD |
| 919 | Folk Roots HD |
| 920 | Rock Alt-Country Americana HD |
| 921 | Hot Country HD |
| 922 | Country Classics HD |
| 923 | The Light HD |
| 924 | Gospel HD |
| 925 | Soul Storm HD |
| 926 | Urban Beats HD |
| 927 | Retro R&B HD |
| 928 | Big Band HD |
| 929 | Jazz Masters HD |
| 930 | Jazz Now HD |
| 931 | Smooth' Jazz HD |
| 932 | The Chill Lounge HD |
| 933 | The Spa HD |
| 934 | Easy Listening HD |
| 935 | Pop Classics HD |
| 936 | Classic Masters HD |
| 937 | Chamber Music HD |
| 938 | Baroque HD |
| 939 | Opera Plus HD |
| 940 | Jammin HD |
| 941 | Latino Tropical HD |
| 942 | Today'S Latin Pop HD |
| 943 | Retro Latino HD |
| 944 | Latino Urbana HD |
| 945 | Latino Tejano HD |
| 946 | Regional Mexiana HD |
| 947 | Kids Stuff HD |
| 948 | In The Dancehall Session HD |
| 949 | Caribbean Vintage Vibes HD |
| 950 | Soca Motion HD |
TV Max
| | |
| --- | --- |
| 100 | Flow 1 HD |
| 101 | Cala Weather HD |
| 103 | Jamaica News Network (JNN) |
| 104 | Cable News & Sports |
| 105 | PBC Jamaica |
| 106 | Jamvision TV |
| 107 | Island TV HD |
| 110 | TVJ - Television Jamaica HD |
| 111 | PREVU HD |
| 112 | CVM HD |
| 113 | NBC (WTVJ) Miami HD |
| 114 | Fox (WSVN) Miami HD |
| 115 | CBS (WFOR) Miami HD |
| 116 | ABC (WPLG) Miami HD |
| 118 | Lucky Play TV (Former CVM Plus) |
| 119 | MSNBC |
| 121 | CNBC |
| 123 | HLN |
| 124 | CNN-US HD |
| 125 | CNN International |
| 126 | BBC World News HD |
| 128 | Al Jazeera English |
| 130 | UWI TV HD |
| 131 | Mello TV HD |
| 132 | TBS, LA |
| 139 | Jamaica Education TV (JET) |
| 140 | eHSN (e Home School Network) HD |
| 142 | Flow TV Surrey |
| 145 | Business Access TV |
| 146 | Sony Entertainment TV LA |
| 147 | AXN HD |
| 148 | CalaAction |
| 149 | TNT Series HD |
| 151 | CALA Classics |
| 153 | TNT Latin America HD |
| 155 | Warner TV HD |
| 156 | National Black Television |
| 157 | E! TV |
| 158 | ESTV HD |
| 159 | MTV Classic, LA |
| 161 | Curiosity Stream |
| 163 | FYI, HD |
| 164 | A&E HD |
| 165 | LIFETIME REAL WOMEN |
| 166 | Lifetime HD |
| 167 | Paramount TV HD (Spike) |
| 168 | Investigation Discovery |
| 169 | Tru TV Latin America |
| 170 | Law & Crime |
| 171 | SPACE HD |
| 172 | COMEDY CENTRAL HD |
| 173 | THE AFRICA CHANNEL HD |
| 174 | Classic Arts Showcase HD |
| 201 | Duck TV |
| 202 | Cartoon Network Latin America |
| 203 | Disney Latin America |
| 205 | Tooncast Latin America |
| 206 | Nick Jr |
| 207 | Nick HD |
| 208 | Discovery Kids |
| 210 | Cartoonito (Boomerang) |
| 214 | DISNEY JR |
| 220 | Animal Planet Latin America |
| 221 | Discovery Latin America |
| 222 | DISCOVERY SCIENCE |
| 223 | Discovery Turbo Latin America |
| 224 | DISCOVERY CIVILIZATION |
| 225 | Discovery World HD |
| 226 | Discovery Theatre HD |
| 235 | History HD |
| 236 | VICELAND HD |
| 237 | PBS HD |
| 250 | TLC Caribbean |
| 251 | Discovery Home & Health Latin America |
| 253 | Magnolia Network HD (DIY) |
| 254 | TV One HD |
| 255 | Jamaica Travel Channel |
| 258 | OPRAH WINFREY NETWORK (OWN) |
| 259 | Food TV HD |
| 261 | HGTV HD |
| 265 | AWE HD |
| 314 | DW (German) |
| 315 | BVN Dutch |
| 316 | Eurochannel |
| 317 | NHK |
| 390 | Gayelle TV |
| 398 | Synergy TV |
| 399 | M&E TV (TTEN) |
| 400 | RE TV |
| 401 | HYPE TV |
| 403 | EPLUS |
| 404 | FEVA TV HD |
| 405 | TEMPO |
| 407 | BET |
| 408 | BET Her (Centric) |
| 409 | NICK MUSIC |
| 410 | BET JAMS |
| 412 | MTV LIVE HD |
| 413 | MTV HD |
| 414 | VH1 HD |
| 415 | BET SOUL |
| 416 | VH1 Classics |
| 501 | BRAVO HD |
| 502 | TURNER CLASSIC MOVIES |
| 506 | LIFETIME MOVIE NETWORK HD |
| 540 | Cinemax |
| 551 | Cala Westerns |
| 599 | Trinity TV |
| 600 | LOVE TV |
| 601 | Mercy & Truth Ministries |
| 602 | Power of Faith Ministries |
| 603 | TBN HD |
| 604 | Smile of a Child |
| 605 | Inspirational Network |
| 606 | EWTN Eternal Word |
| 607 | HOPE |
| 608 | 3ABN ( Seventh Day Adventist) |
| 610 | BET Gospel |
| 611 | Daystar |
| 612 | Positive TV (JUCE TV) |
| 614 | Hillsong Channel (The Church Channel) |
| 615 | WORD NETWORK |
| 617 | NCU TV |
| 690 | Flow Sports HD |
| 691 | Rush HD |
| 704 | ESPN Caribbean HD |
| 706 | ESPN 2 HD |
| 716 | TVJ Sports Network |
| 801 | LOVEFM |
| 802 | NCU FM |
| 803 | Gospel Ja FM |
| 808 | KLAS Sports Radio |
| 809 | Nationwide Radio |
| 810 | POWER 106 FM |
| 811 | News Talk 93 FM |
| 812 | RJR94 FM |
| 813 | BBC WORLD RADIO |
| 818 | ZIP FM |
| 819 | KOOL 97 FM |
| 820 | FAME FM |
| 821 | FYAH 105 FM |
| 822 | IRIE FM |
| 823 | HITZ92 FM |
| 824 | Mega Jamz 98 FM |
| 825 | Mello FM |
| 830 | The Edge 105 FM |
| 831 | TBC 88 FM |
| 832 | Sun City Radio 104.9 FM |
| 901 to 950 | Stingray Music |
| 108 | My33 (Miami) - WBFS HD |
| 109 | WSEE Philadelphia (CBS Erie) |
| 117 | CBC (Toronto) |
| 133 | KTLA (Los Angeles) |
| 134 | CW11 |
| 135 | WWOR (New York) - MY9SD |
| 137 | City TV (Toronto) |
| 138 | NTV (St. John's, NFLD) -GulfCom |
| 141 | Flow TV Middlesex |
| 901 | Hit List HD |
| 902 | Pop Adult HD |
| 903 | Standards HD |
| 904 | Jukebox Oldies HD |
| 905 | Flashback 70S HD |
| 906 | Everything 80S HD |
| 907 | Nothin' But 90'S HD |
| 908 | Maximum Party HD |
| 909 | Dance Classics HD |
| 910 | Dance Clubbn' HD |
| 911 | Holiday Hits HD |
| 912 | Classic' Rock HD |
| 913 | Rock Alternative HD |
| 914 | Rock HD |
| 915 | Hard Rock HD |
| 916 | Alt Rock Classics HD |
| 917 | The Blues HD |
| 918 | Adult Alternative HD |
| 919 | Folk Roots HD |
| 920 | Rock Alt-Country Americana HD |
| 921 | Hot Country HD |
| 922 | Country Classics HD |
| 923 | The Light HD |
| 924 | Gospel HD |
| 925 | Soul Storm HD |
| 926 | Urban Beats HD |
| 927 | Retro R&B HD |
| 928 | Big Band HD |
| 929 | Jazz Masters HD |
| 930 | Jazz Now HD |
| 931 | Smooth' Jazz HD |
| 932 | The Chill Lounge HD |
| 933 | The Spa HD |
| 934 | Easy Listening HD |
| 935 | Pop Classics HD |
| 936 | Classic Masters HD |
| 937 | Chamber Music HD |
| 938 | Baroque HD |
| 939 | Opera Plus HD |
| 940 | Jammin HD |
| 941 | Latino Tropical HD |
| 942 | Today'S Latin Pop HD |
| 943 | Retro Latino HD |
| 944 | Latino Urbana HD |
| 945 | Latino Tejano HD |
| 946 | Regional Mexiana HD |
| 947 | Kids Stuff HD |
| 948 | In The Dancehall Session HD |
| 949 | Caribbean Vintage Vibes HD |
| 950 | Soca Motion HD |
TV Watch All
| | |
| --- | --- |
| 100 | Flow 1 HD |
| 101 | Cala Weather HD |
| 103 | Jamaica News Network (JNN) |
| 104 | Cable News & Sports |
| 105 | PBC Jamaica |
| 106 | Jamvision TV |
| 107 | Island TV HD |
| 110 | TVJ - Television Jamaica HD |
| 111 | PREVU HD |
| 112 | CVM HD |
| 113 | NBC (WTVJ) Miami HD |
| 114 | Fox (WSVN) Miami HD |
| 115 | CBS (WFOR) Miami HD |
| 116 | ABC (WPLG) Miami HD |
| 118 | Lucky Play TV (Former CVM Plus) |
| 119 | MSNBC |
| 121 | CNBC |
| 123 | HLN |
| 124 | CNN-US HD |
| 125 | CNN International |
| 126 | BBC World News HD |
| 128 | Al Jazeera English |
| 129 | Sky News HD |
| 130 | UWI TV HD |
| 131 | Mello TV HD |
| 132 | TBS, LA |
| 139 | Jamaica Education TV (JET) |
| 140 | eHSN (e Home School Network) HD |
| 142 | Flow TV Surrey |
| 145 | Business Access TV |
| 146 | Sony Entertainment TV LA |
| 147 | AXN HD |
| 148 | CalaAction |
| 149 | TNT Series HD |
| 151 | CALA Classics |
| 153 | TNT Latin America HD |
| 155 | Warner TV HD |
| 156 | National Black Television |
| 157 | E! TV |
| 158 | ESTV HD |
| 159 | MTV Classic, LA |
| 161 | Curiosity Stream |
| 163 | FYI, HD |
| 164 | A&E HD |
| 165 | LIFETIME REAL WOMEN |
| 166 | Lifetime HD |
| 167 | Paramount TV HD (Spike) |
| 168 | Investigation Discovery |
| 169 | Tru TV Latin America |
| 170 | Law & Crime |
| 171 | SPACE HD |
| 172 | COMEDY CENTRAL HD |
| 173 | THE AFRICA CHANNEL HD |
| 174 | Classic Arts Showcase HD |
| 175 | COMEDY.TV HD |
| 200 | BABY FIRST TV |
| 201 | Duck TV |
| 202 | Cartoon Network Latin America |
| 203 | Disney Latin America |
| 205 | Tooncast Latin America |
| 206 | Nick Jr |
| 207 | Nick HD |
| 208 | Discovery Kids |
| 210 | Cartoonito (Boomerang) |
| 214 | DISNEY JR |
| 215 | GINX HD |
| 220 | Animal Planet Latin America |
| 221 | Discovery Latin America |
| 222 | DISCOVERY SCIENCE |
| 223 | Discovery Turbo Latin America |
| 224 | DISCOVERY CIVILIZATION |
| 225 | Discovery World HD |
| 226 | Discovery Theatre HD |
| 235 | History HD |
| 236 | VICELAND HD |
| 237 | PBS HD |
| 250 | TLC Caribbean |
| 251 | Discovery Home & Health Latin America |
| 252 | COOKING CHANNEL HD |
| 253 | Magnolia Network HD (DIY) |
| 254 | TV One HD |
| 255 | Jamaica Travel Channel |
| 256 | Travel HD |
| 258 | OPRAH WINFREY NETWORK (OWN) |
| 259 | Food TV HD |
| 260 | RECIPE.TV HD |
| 261 | HGTV HD |
| 262 | CARS.TV HD |
| 263 | MyDestination.TV HD |
| 264 | PETS.TV HD |
| 265 | AWE HD |
| 304 | TV Chile (Spanish) |
| 305 | VePlus (Spanish) |
| 314 | DW (German) |
| 315 | BVN Dutch |
| 316 | Eurochannel |
| 317 | NHK |
| 390 | Gayelle TV |
| 398 | Synergy TV |
| 399 | M&E TV (TTEN) |
| 400 | RE TV |
| 401 | HYPE TV |
| 403 | EPLUS |
| 404 | FEVA TV HD |
| 405 | TEMPO |
| 406 | Clubbing TV HD |
| 407 | BET |
| 408 | BET Her (Centric) |
| 409 | NICK MUSIC |
| 410 | BET JAMS |
| 411 | MTV 2 |
| 412 | MTV LIVE HD |
| 413 | MTV HD |
| 414 | VH1 HD |
| 415 | BET SOUL |
| 416 | VH1 Classics |
| 501 | BRAVO HD |
| 502 | TURNER CLASSIC MOVIES |
| 506 | LIFETIME MOVIE NETWORK HD |
| 540 | Cinemax |
| 551 | Cala Westerns |
| 599 | Trinity TV |
| 600 | LOVE TV |
| 601 | Mercy & Truth Ministries |
| 602 | Power of Faith Ministries |
| 603 | TBN HD |
| 604 | Smile of a Child |
| 605 | Inspirational Network |
| 606 | EWTN Eternal Word |
| 607 | HOPE |
| 608 | 3ABN ( Seventh Day Adventist) |
| 610 | BET Gospel |
| 611 | Daystar |
| 612 | Positive TV (JUCE TV) |
| 614 | Hillsong Channel (The Church Channel) |
| 615 | WORD NETWORK |
| 617 | NCU TV |
| 690 | Flow Sports HD |
| 691 | Rush HD |
| 704 | ESPN Caribbean HD |
| 706 | ESPN 2 HD |
| 711 | GOLF CHANNEL |
| 716 | TVJ Sports Network |
| 801 | LOVEFM |
| 802 | NCU FM |
| 803 | Gospel Ja FM |
| 808 | KLAS Sports Radio |
| 809 | Nationwide Radio |
| 810 | POWER 106 FM |
| 811 | News Talk 93 FM |
| 812 | RJR94 FM |
| 813 | BBC WORLD RADIO |
| 818 | ZIP FM |
| 819 | KOOL 97 FM |
| 820 | FAME FM |
| 821 | FYAH 105 FM |
| 822 | IRIE FM |
| 823 | HITZ92 FM |
| 824 | Mega Jamz 98 FM |
| 825 | Mello FM |
| 830 | The Edge 105 FM |
| 831 | TBC 88 FM |
| 832 | Sun City Radio 104.9 FM |
| 901 to 950 | Stingray Music |
| 108 | My33 (Miami) - WBFS HD |
| 109 | WSEE Philadelphia (CBS Erie) |
| 117 | CBC (Toronto) |
| 133 | KTLA (Los Angeles) |
| 134 | CW11 |
| 135 | WWOR (New York) - MY9SD |
| 137 | City TV (Toronto) |
| 138 | NTV (St. John's, NFLD) -GulfCom |
| 141 | Flow TV Middlesex |
| 901 | Hit List HD |
| 902 | Pop Adult HD |
| 903 | Standards HD |
| 904 | Jukebox Oldies HD |
| 905 | Flashback 70S HD |
| 906 | Everything 80S HD |
| 907 | Nothin' But 90'S HD |
| 908 | Maximum Party HD |
| 909 | Dance Classics HD |
| 910 | Dance Clubbn' HD |
| 911 | Holiday Hits HD |
| 912 | Classic' Rock HD |
| 913 | Rock Alternative HD |
| 914 | Rock HD |
| 915 | Hard Rock HD |
| 916 | Alt Rock Classics HD |
| 917 | The Blues HD |
| 918 | Adult Alternative HD |
| 919 | Folk Roots HD |
| 920 | Rock Alt-Country Americana HD |
| 921 | Hot Country HD |
| 922 | Country Classics HD |
| 923 | The Light HD |
| 924 | Gospel HD |
| 925 | Soul Storm HD |
| 926 | Urban Beats HD |
| 927 | Retro R&B HD |
| 928 | Big Band HD |
| 929 | Jazz Masters HD |
| 930 | Jazz Now HD |
| 931 | Smooth' Jazz HD |
| 932 | The Chill Lounge HD |
| 933 | The Spa HD |
| 934 | Easy Listening HD |
| 935 | Pop Classics HD |
| 936 | Classic Masters HD |
| 937 | Chamber Music HD |
| 938 | Baroque HD |
| 939 | Opera Plus HD |
| 940 | Jammin HD |
| 941 | Latino Tropical HD |
| 942 | Today'S Latin Pop HD |
| 943 | Retro Latino HD |
| 944 | Latino Urbana HD |
| 945 | Latino Tejano HD |
| 946 | Regional Mexiana HD |
| 947 | Kids Stuff HD |
| 948 | In The Dancehall Session HD |
| 949 | Caribbean Vintage Vibes HD |
| 950 | Soca Motion HD |