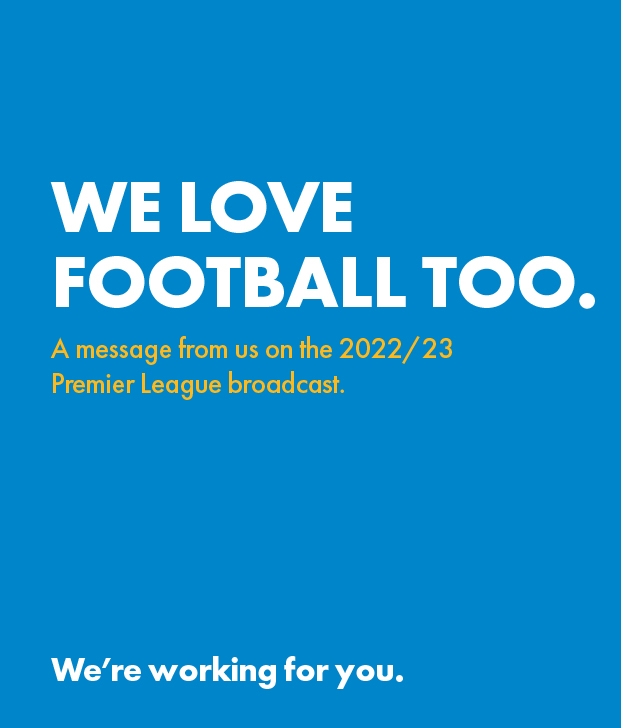 EPL RESPONSE
Dear Customers,
We love football and we love the Premier League. That is why for the past six seasons we've made deliberate efforts to bring the Premier League to our region. We launched the Flow Sports channel in 2015 and brought all 380 matches across all Flow Sport channels. In 2019 we even partnered with Digicel to launch the RUSH channels to guarantee wider access to the Premier League to our customers, in the face of rising costs to carry the matches.
Regarding next season, we have been in negotiations with the new broadcast rights holder Verticast Media Group for the past few months to continue distributing the Premier League to our Flow customers. Unfortunately, we were unable to reach an agreement that prevents us from charging our customers more for what they've come to expect from us over the years. 
We will however continue to work to provide our customers with the best broadband services so they can stream Premier Leagues games via Verticast's website and mobile app. We have also made significant investments to expand and improve our LIVE sports lineup with events such as UEFA Champions League, Bundesliga, Diamond League, West Indies cricket and new exclusive WWE content coming soon. 
As fans ourselves, we hope all customers can view the 2022/23 Premier League season with as little inconvenience as possible. 
Thank you for being a Flow customer and for your understanding.
The Flow Team