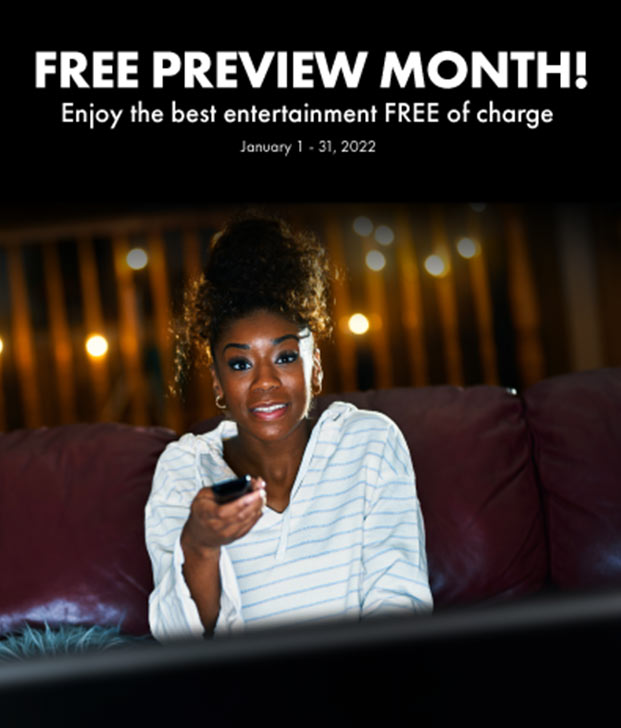 Our gift to you this new year!
Tune in for an exciting month of the best entertainment FREE of charge. Immerse yourself in captivating
shows and movies such as Dance Moms, The Parkers, Love That Girl, Ultimate Rides, Bring It and much more!
FREEVIEW CHANNELS

Curiosity Stream
LRW
BabyFirst
Cala Action
Vice
Duck TV
FYI
Cleo
Magnolia Network
TV One
Starting January 1st, 2022 , until January 31st, 2022

Experience the best TV entertainment experience at your fingertips.
Explore our full lineup based on available plans.