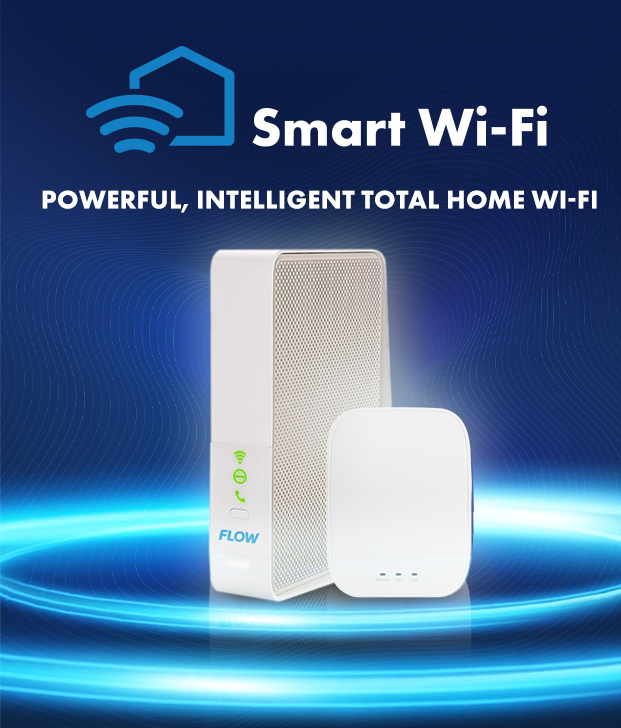 Everywhere connectivity
You now have access to reliable, consistent connectivity
and speeds everywhere in your home.
Best of all, our Smart Wi-Fi solution ensures that you always get the best and most reliable connection.
An optimized broadband experience
Smart Technology optimizes your broadband performance based on your household needs and usage patterns so you have the fastest, most reliable connection.
Smart Wi-Fi extenders distribute your network throughout your
home, keeping you connected no matter where you are.
Control your home network
Control and manage your Wi-Fi Network
with the Flow Smart Wi-Fi App:
View all
connected devices
Share your network
with a QR code
Browse safely with
parental controls
Plans that fit your needs
Monthly rental
1 Extender
$30.00
2 Extenders
$55.00
One time purchase
1 Extender
2 Extenders